Roberto Serrallés, Ph.D., is a sixth-generation rummaker and the Vice President of Business Development for Puerto Rico-based DonQ Rum. Dr. Serrallés, who joined the family business seven years ago after studying and teaching in the States, immediately became concerned with the product's wastewater levels and vowed to make a change. Today, the company displaces nearly 50% of the oil used in its boiler with a "bio-gas" byproduct from its wastewater. Sourcing local power is a big plus for the brand, but the reduced dependence on foreign oil — including the production and transportation — is a major eco-boon. "This is the ultimate in local production," Dr. Serrallés says. "At the end of the day, we do this anaerobic process, reducing about 70% of the organic material. That wasn't enough — we had to make this water irrigation-grade water. We end up with a 99% reduction in organic material."
Visit the DonQ Rum website here.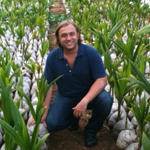 Rodrigo Veloso founded Los Angeles-based O.N.E. Drinks, the maker of O.N.E. Coconut Water, as a means of spreading his love for the health-conscious beverage. Coconut water, the juice from young green coconuts, was once considered a waste product, but in recent years, its all-natural health benefits have been promoted, so much so that coconut water is now the fastest-growing nonalcoholic beverage in the U.S. Veloso, who was raised on a coffee farm in Brazil, was always fascinated that the coffee fruit — also rich in health benefits — is completely discarded in favor of the coffee bean. It was this fascination with food and agricultural waste that fueled his passion for coconut water. "We harvest the coconut at a point where every part is utilized," Veloso explains. [O.N.E. Coconut Water] is minimally processed, and packaged in one of the most sustainable beverage containers in the world."
Visit the O.N.E. Drinks website here.
Podcast:
Play in new window
|
Download
(45.9MB)