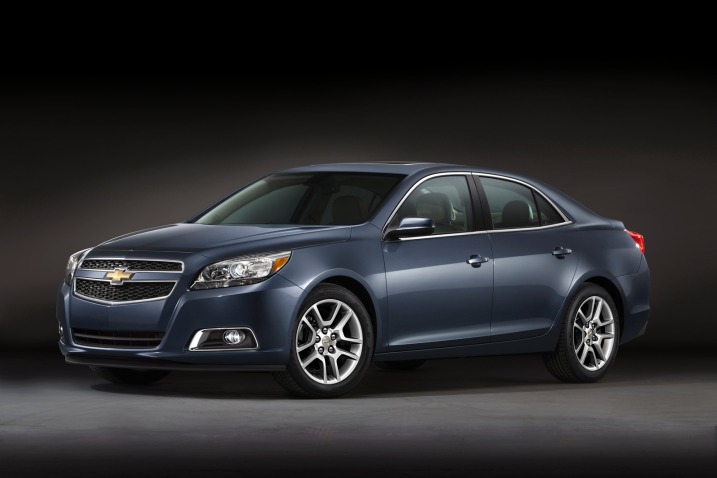 Perhaps Heraclitus said it best: The only constant is change. One of the most recent and notable iterations of this ancient Grecian's philosophy is taking place in today's auto market. General Motors is an automaker that has embraced the sign of the times and, as any successful business must do, has altered its product to best suit the market. And today's market is one calling for gas-conserving, greener vehicles to help mitigate the destructive results of such a petroleum-dependent industry. What follows is a Q & A session with
GM
's own Vice President of Environment, Energy, and Safety Policy, Michael Robinson. These questions, and Robinson's answers, illustrate GM's commitment to creating a company (and line of automobiles) better suited for an eco-friendly driving culture.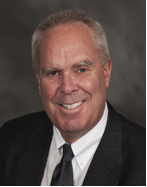 1-800-RECYCLING:
The Chevrolet Volt is the current crown jewel of the GM eco-friendly family. It also carved itself a unique niche in the line of new-age, "green" cars by being designed to accommodate all types of drivers (100% battery powered for most daily commuting needs; longer-range gas engine for longer trips). Based on the success of the Volt, what are GM's future plans for further developments of green vehicles?
Michael Robinson:
We're pursuing several options to best meet the needs of customers around the world — from gasoline, diesel and biofuels, to electrically driven vehicles like hybrids, plug-in hybrids, electric vehicles with extended range and hydrogen fuel-cell vehicles. We're working on improving the fuel efficiency of our entire product lineup to provide our customers with the world's best cars and trucks. It's important to note that you have to put people in a vehicle that not only satisfies the energy issues, but also provides a positive, fun driving experience. People want to love their car and not feel like they're sacrificing anything to drive it. Basically, in this automotive revolution we're in, a lot of solutions are being explored. But one thing is certain: Nobody wins if we produce products customers don't buy. At GM, we're looking at what customers want and marrying technologies that help them get it.
1-800-RECYCLING:
GM makes a compelling argument about having one of the most fuel-efficient vehicle lines available, but with skyrocketing gas prices and the continued trouble with petroleum-based fuel, is efficiency enough to mitigate the negative impacts (financially and environmentally) of the status quo?
MR:
Although most customers say fuel economy is important, they still balance gas costs with other attributes, including functionality, comfort, performance, style and safety. Because of this, we offer high-efficiency products in most high-volume vehicle segments, with more coming to the market each year. We're focusing on what we can improve: the efficiency of our gasoline-fueled engines and implementation of advanced technologies. It's through these actions that we will create more sustainable transportation. We recently launched the Chevy Volt, and we've also begun testing battery electric vehicles in several regions around the world. We offer 19 models that can run on E85 — more than any other automaker. More than 5.5 million of the 8 million flex-fuel vehicles on the road in North America are GM cars and trucks. In 2010, we began offering a natural gas fuel package for our full-size vans and the redesigned 6.6-liter Duramax diesel V8 in the Chevy Silverado HD and GMC Sierra HD are now factory certified for use with B20 biodiesel. General Motors is a leader in the development of hydrogen fuel cells and our Project Driveway demonstration fleet of over 100 Chevy Equinoxes has accumulated over 1.4 million real-world miles running on hydrogen.
1-800-RECYCLING: When discussing the fuel efficiency of GM vehicles, the GM website states, "Over the next year, eAssist will be available on the 2012 Buick Regal and 2013 Chevrolet Malibu Eco and will be the standard powertrain on the 2012 Buick Lacrosse." What is eAssist, and how will this further evolve the automobile?
MR:
eAssist is a new mild-hybrid powertrain that when paired with our existing engines enhances the fuel efficiency by up to 25% and reduces the emissions. eAssist consists of a belt-driven 15-kilowatt electric motor-generator and an advanced lithium ion battery to provide automatic stop-start capability to eliminate most idling, electric torque assist and regenerative braking. On the full-size LaCrosse, the standard eAssist powertrain gets a best-in-class estimated 25 mpg city and 37 mpg highway.
1-800-RECYCLING:
GM's blog
features a wealth of information about vehicles, but also features substantial information about other ways GM encourages recycling, conservation and other eco-friendly activities. Can you explain some successful green programs and why is it important to showcase such unrelated activities on the blog?
MR:
We have a culture of sustainability at GM, and we're being more proactive about communicating what we're doing. We focus on several areas: energy efficiency, resource preservation, waste reduction and greener vehicles. This blog highlights progress we're making. For example, we strive to reduce energy use at our global facilities, and we're one of the leading users of renewable energy in the manufacturing sector, deriving energy for manufacturing operations from solar, hydro and landfill gas resources. We just announced we're building the largest photovoltaic solar array in southeast Michigan at our Volt factory. Our Chevrolet Carbon-Reduction initiative is eliminating carbon dioxide from the air while also allowing us to connect with our customers in new ways. Over the next three to five years, we're investing $40 million in clean-energy projects in communities across the U.S. More than half of our facilities are landfill-free, recycling, reusing or converting to energy all wastes from daily operations. And we strive to reduce impact on habitats surrounding our facilities and have 15 programs around the world certified by the Wildlife Habitat Council. Our people are hard at work finding new ways to reduce the impact of our facilities and our products. I'm proud to say these are the people who make up the new face of GM. They're passionate and they're doing some amazing stuff.
1-800-RECYCLING: Hybrid, biofuels, fuel cells and electric icons are all proudly displayed at the top of the GM website. Of course, hybrids are a common sight, but can you please explain GM's green focus on biofuels, fuel cells and electric technologies; where they've developed from and how they're being implemented into present and future vehicles?
MR:
We're working toward products that give people the driving experience they crave while reducing their petroleum dependence and carbon footprint. There's no one-size-fits-all answer. Whether it's biofuels, fuel cells or electric, our engineers are developing advanced technologies that increase efficiency and ensure an enjoyable driving experience. GM believes biofuels, especially E85 ethanol, are the most significant near-term solution to reduce dependence on petroleum and reduce the carbon footprint of driving. In comparison to gasoline, ethanol burns cleaner with greater efficiency, emitting less carbon dioxide and pollution into the air. We're the global leader in FFV production. We're also investing in companies to help increase the speed at which advanced biofuels like cellulosic ethanol enter the market. This ethanol can be made from a variety of innovative sources like agricultural and municipal solid waste, discarded plastics and old tires. In October 2007, GM activated "Project Driveway," the world's largest fuel-cell vehicle demonstration. And deep experience and expertise in batteries, electric motors and power controls will ensure GM provides the best possible choices when it comes to vehicle electrification technologies.
1-800-RECYCLING: On April 13, 2011, the GM blog mentioned that the EcoCAR2 would be making an appearance in the near future. For those of us who were unaware, please explain the idea and importance of the EcoCAR project and how the EcoCAR 2 project will further enhance how eco-friendly our vehicles can be.
MR:
EcoCAR 2: Plugging in to the Future
,
a three-year collegiate student engineering competition, challenges
16 universities
across North America to reduce the environmental impact of vehicles without compromising real-world performance or safety. Established by the U.S. Department of Energy and GM, EcoCAR 2 succeeds
EcoCAR: The NeXt Challenge
and builds on a proud 22-year history of DOE Advanced Technology Vehicle Competitions. Through EcoCAR 2, and the previous AVTCs, GM mentors, engineers and executives connect with the next generation of engineers that will help us bring to market advanced technologies. In the past, we have been very successful in recruiting many alumni of competitions like this one (90+ students from Challenge X and EcoCAR) and are hoping to have a similar outcome with this competition. In year two (fall 2012), we will give each EcoCAR 2 team a
2013 Chevrolet Malibu
to begin integrating their advanced technology powertrains and controls. These technologies are the very same approaches that the automotive industry is investigating, including plug-in hybrid electric vehicles, hybrid electric vehicles and extended-range electric vehicles.
1-800-RECYCLING: Vehicle use is largely tied into the issue of energy consumption and how older models of energy creation and consumption are outdated. How is GM thinking outside the car and working on producing a way of consuming energy (whether it be fuel or electricity) in cars or at facilities in a manner that does not negatively harm the environment?
MR:
Every day, engineers and scientists at GM are working to develop new technologies that'll help power sustainable, fuel-efficient vehicles. We were just recognized by The Patent Board, which ranked General Motors as the number-one innovator among 182 companies in its quarterly automotive and transportation industry
scorecard
. And, we received more clean-energy patents last year than any other organization, according to the
Clean Energy Patent Growth Index
of U.S. patents. General Motors has many advanced research projects under way that are examining the interface between people, vehicles and the environment. We realize that reducing energy consumption goes well beyond just creating more efficient propulsion systems. GM has been a leader in the development of vehicle-to-vehicle and vehicle-to-infrastructure communications for nearly two decades. In 1997, GM led an intelligent highway demonstration test in Southern California that included autonomous vehicle platooning (multiple vehicles communicating with each other and the road to run autonomously in close proximity). In 2007, GM, in partnership with Carnegie Mellon University, won the DARPA urban challenge for autonomous vehicles and since then has also been developing the EN-V concept vehicles. EN-V or Electric Networked Vehicle is a small-footprint personal urban mobility vehicle that is capable of fully autonomous operation. Using advanced sensing technologies and V2x communications, these vehicles can park themselves or be retrieved using a smartphone application and deliver passengers to their destination automatically. With their small physical footprint, zero-emissions operation and ability to automatically avoid collisions and congestion can help reduce that congestion and get travelers to their destinations quickly, safely and with the least impact on the environment.
1-800-RECYCLING: Vehicles like the Chevy Volt and the Toyota Prius are small, zippy cars that are getting all the attention for revolutionizing the automobile. But what about the truck and SUV lovers? Aside from increasing fuel efficiencies, will trucks and SUVs ever be able to compete on such eco-friendly grounds?
MR:
Unlike many automakers, GM is a full-line manufacturer building everything from small city cars like the upcoming Chevy Spark to full-size heavy-duty pickup trucks. We are actively working to improve the efficiency of every one of these vehicles through new propulsion technologies, lighter-weight materials and better aerodynamics. Customers typically buy full-size pickups and SUVs because they need the capabilities that only these vehicles can provide ranging from room for nine passengers in the Chevy Suburban to the ability to carry a payload of over 3,000 pounds or pull a 20,000-pound fifth-wheel trailer with a GMC Sierra HD. GM is already the only manufacturer to offer a strong hybrid system in its full-size pickups and SUVs and our Duramax diesel is the most efficient engine in its class. While these vehicles will get more efficient in the coming years, basic physics dictates that they will never be as thrifty as a Volt or a Cruze Eco.
Michael Robinson is Vice President of Environment, Energy and Safety Policy. Prior to his current position, he was Vice President and General Counsel of North America for General Motors Company and formerly held the same position for General Motors Corporation. Mr. Robinson joined General Motors in 1984 upon graduation from Villanova Law School and has held a number of positions on the General Motors Corporation legal staff.
Before assuming the NA General Counsel role in 2008, Robinson served as a practice area manager and then managing attorney responsible for a variety of regulatory functions including environmental issues, vehicle regulation issues (safety and vehicle emissions) and marketing and trade regulation issues. Prior to that, he was the corporate compliance officer and among other things led development of the General Motors Guidelines for Employee Conduct ("Winning with Integrity"). During the 1990s, he also provided counsel to General Motors leadership on matters involving lobbying and government ethics issues.
Mr. Robinson graduated with a B.A. in Political Science from the College of the Holy Cross in 1977 and was commissioned as an officer in the U.S. Air Force from 1977-1981 serving in Mississippi, Oklahoma and Alaska during those years. He received an M.A. in Political Science and International Relations from Oklahoma State University in 1980 and a J.D. from Villanova University in 1984.