If your living room is in desperate need of some high-tech updating, give Sony a look. The company's TVs are developed with the environment in mind and it has an awesome new electronics recycling program. According to the
Sony Green site
, this eco-awareness includes, "reduced costs throughout the product lifecycle — from buying to maintaining to running your Sony TVs and LCD displays." All Bravia HDTVs are designed to meet or exceed Energy Star specifications. Two of the Bravia models, for example, have a sensor that turns off the backlight when no motion in the room is detected. There is also a switch that eliminates standby power consumption without having to unplug your TV. All Sony Bravia HDTVs also feature innovative technology that self-adjusts the backlight to save power. Light sensors automatically adjust the brightness of the screen to maximize viewing quality and minimize energy usage. This feature saves energy and limits greenhouse gas emissions. Sony has eliminated the need for paper manuals by using on-screen instruction manuals for its Bravia TVs. The company has also reduced its amount of packaging and uses non-
VOC
vegetable oil-based ink in all Japanese-made units. In the box, all Sony-created documentation uses 85% post-consumer recycled content.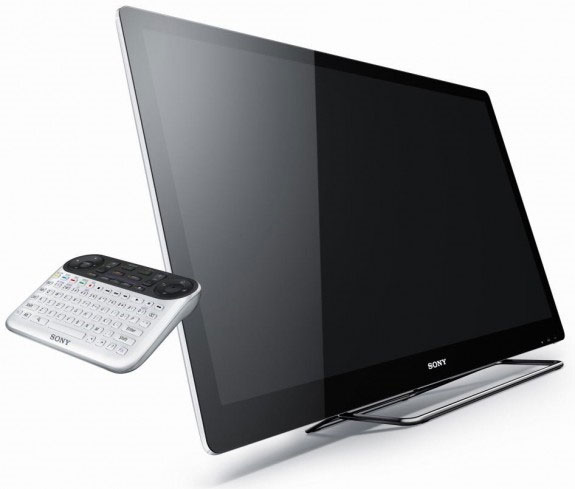 If the above information doesn't make you want to run out and purchase a Sony TV, this might: Sony has launched a new electronics recycling program called
EcoTrade
. The goal is to collect 1 pound of electronics for every pound the company creates. By 2015, Sony plans to reduce greenhouse gas emissions at its factories and offices by 30% (compared to 2000 levels) and lower every product's power consumption by 30% (compared to 2008 levels). The long-term target is to achieve a net-zero environmental footprint throughout the lifecycle of the company's products and business activities. Products eligible for recycling include laptops, cameras, camcorders, digital books, game systems, MP3 players and mobile phones. There are two things that make this a great program:
Sony happily accepts both Sony and competing-brand products for recycling, either through the mail or in person at one of their Sony Style stores.
You can receive credit to use toward the purchase of a new Sony product. Go to recycling.econewonline.com/sonystyle/?q=main, put in your information and it will tell you what your trade-in value is (via a Sony Style Gift Card).
To get started, go to
Sony EcoTrade
to find out how much your old electronics are worth. It's a great way to make sure your old products are disposed of in an environmentally friendly way and you save money on your next Sony purchase. It's a win-win for you and the environment.