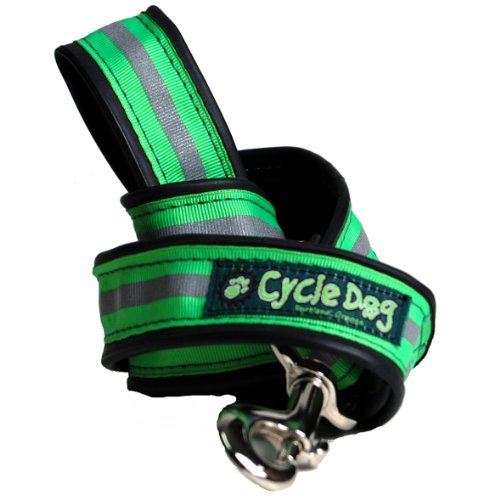 Anyone who loves a dog knows that they each have their own special personality. Some are hyper and some are laid back. Some are extra loving and some make you work for every bit of affection. Complement your dog's unique personality with a recycled rubber collar that reflects your green sensibility. Etta Says! is a "doggie-run" company specializing in healthy and natural treats and recycled accessories for your four-legged companions. Each of their urban, smart, eco-friendly recycled rubber collars are made from hand-selected bicycle inner tubes and features your choice of blue, red or yellow accent stitching. Collars are available in three different sizes, so you'll be able to find something that fits your pooch perfectly. Etta Says! also offers tasty doggie treats of the highest quality. Made from the purest and most palatable "hooman-grade" ingredients, these treats are produced in federally inspected facilities using a special freeze-drying process that locks in flavor, aroma and nutritional goodness. Dogs (and cats!) love the treats because they contain no fillers, additives or preservatives like many of the other brands on the market.
Learn more at EttaSays.com.
If your dog is looking for a little more color in his or her life, you might also want to check out the recycled collars and leashes available from Cycle Dog. Also made from recycled bike tire inner tubes, these accessories are available in a variety of buckle styles and colors. The Quick-Release Buckle Bottle Opener collars are a hit at backyard barbecues because they feature a patent-pending dual-function bottle-opener leash attachment. If your dog already has a durable collar, you might also check out the Cycle Dog leashes. These leashes feature a soft, cushy handle and nonfraying rubber edges, so they'll endure the elements with your pup.
Check them out at CycleDog.com.