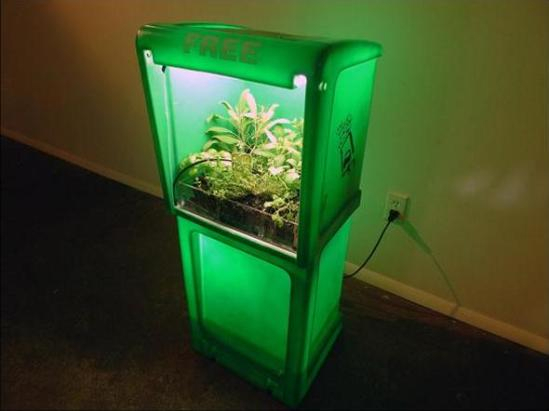 All images courtesy of Carlo Sampietro/The Street Is In The House and used with permission.
Wailing police sirens, screeching taxi cabs and police lines blocking off roads are just some of the annoying things that New Yorkers have to deal with every day of their lives.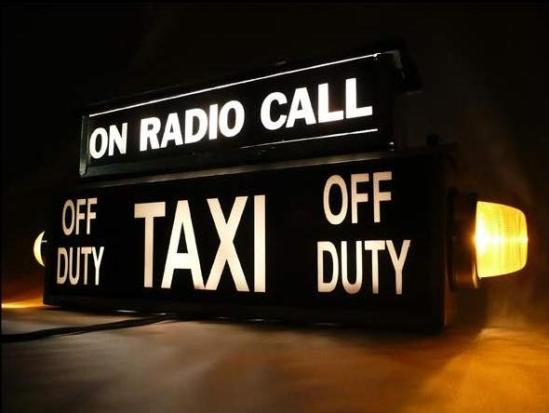 NY artist Carlo Sampietro has taken these icons of New York street life, reclaimed them and turned them into cool household furniture, making a real statement. According to his website, his "contemporary dioramas… provide commentary on the cultural melting pot of city life, as well as esthetically elegant designs, often with a touch of the absurd."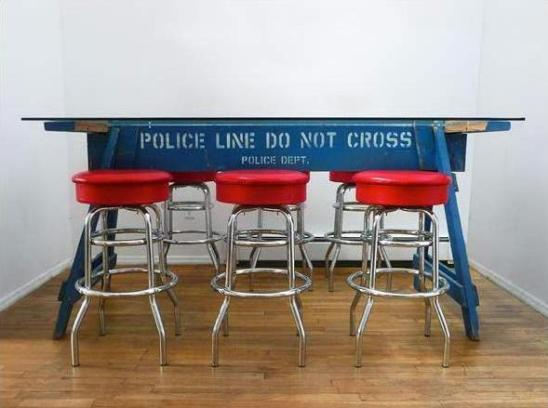 A prominent feature on New York City streets are the ubiquitous newspaper dispensers. At seemingly every corner they offer free city magazines to tourists, newbies and hardcore New Yorkers alike. For Sampietro, they provide an opportunity to get creative and turn the ugly plastic containers into something unusual and useful.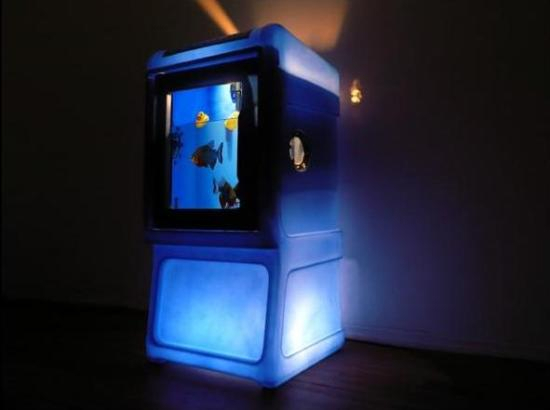 This custom-made aquarium tank, for example, also doubles as an ambient lamp. We can see how the soft glow and the fish swimming serenely by could ease some of that city tension…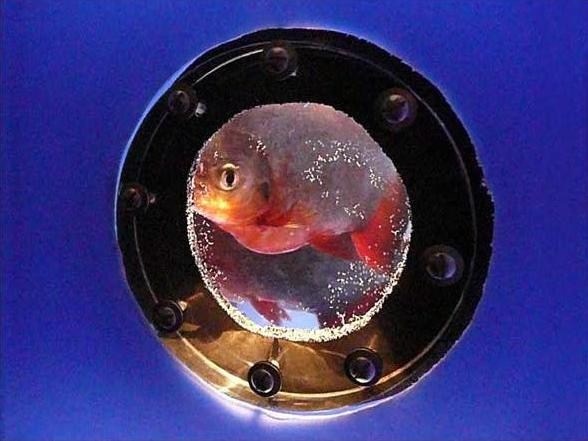 If you weren't convinced of the usefulness of these little plastic containers for your home, then "Dishwasher" will convince you. Yes, Sampietro has converted one of those simple plastic dispensers into a fully functioning dishwasher with dish rack, perfect for the New York single household.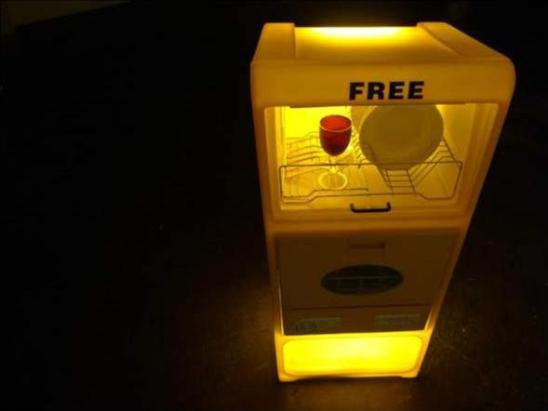 Needless to say, there is a dual purpose to this appliance as well: At night, it emits a soft and relaxing ambient glow. Nice!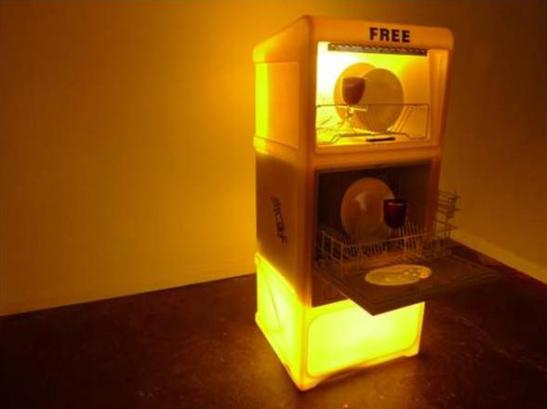 Another cool and green option is the "Heaven Garden," top and below, a little green oasis where there used to be free newspapers: Dead paper is swapped for living greenery! Regardless of whether you use the space as your herb garden or as a terrarium to keep critters, it is definitely a cool piece of green, bound to calm those city tempers, which can soar pretty high.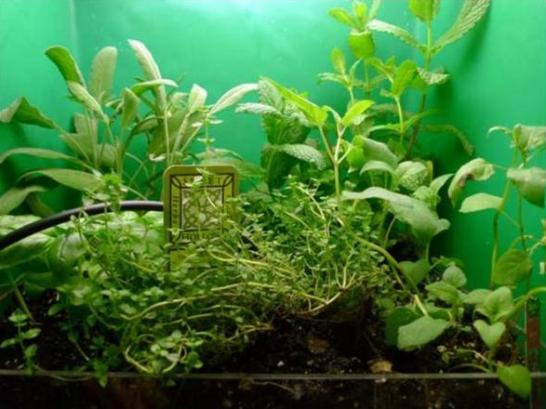 "Heaven Garden" sure looks better than the original newspaper box. Now, if it were only the little garden that we could find at every street corner… That would be some real guerrilla gardening!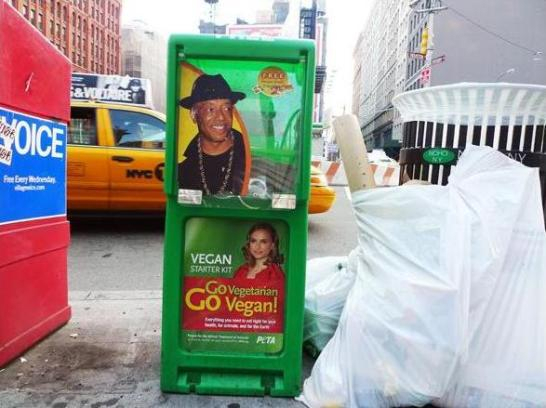 Under the motto "from divisiveness to dinner," Sampietro turns New York's number one nuisance, the police barrier, into an attractive dining table (see third from top and below). Supported by two side planks, a glass top rests on the famous "Police Line Do Not Cross" barricade.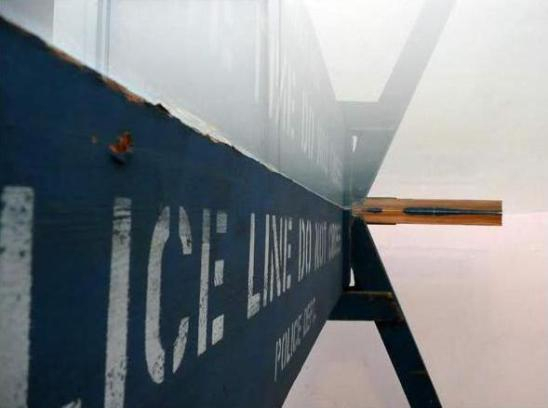 Meanwhile, these taxi lamps don't just make for great conversation pieces — they also show the development of taxi lamps over the decades from the '60s to the '80s.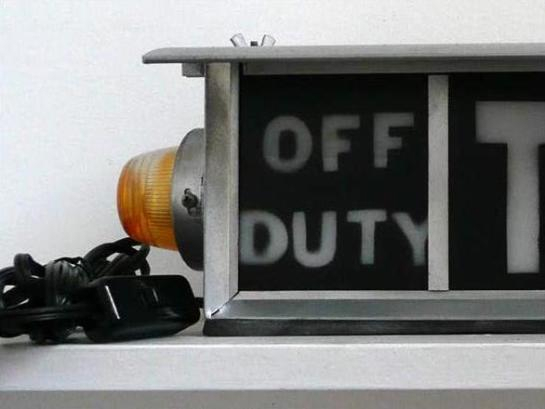 A vintage piece of history, so to speak. Spot on for this amazing collection.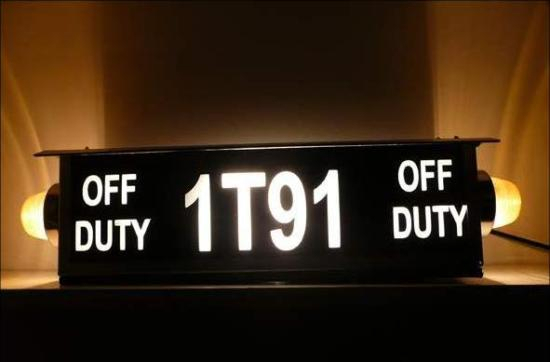 Using original taxi signs from the '60s to the '80s, which once adorned New York's gritty cabs, Sampietro leaves the original untouched, apart from a bit of cleaning and wiring.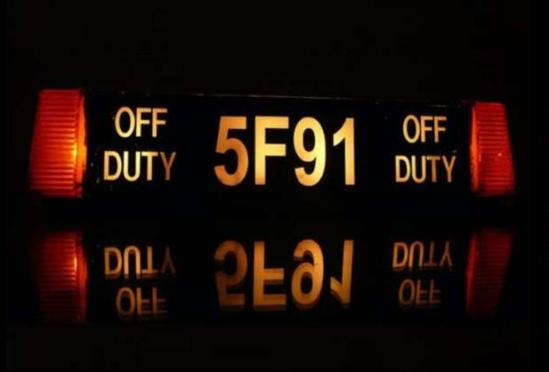 Out of context, the taxi lamps do not look out of place but become a super cool home installation with attitude. Kinda like New Yorkers themselves!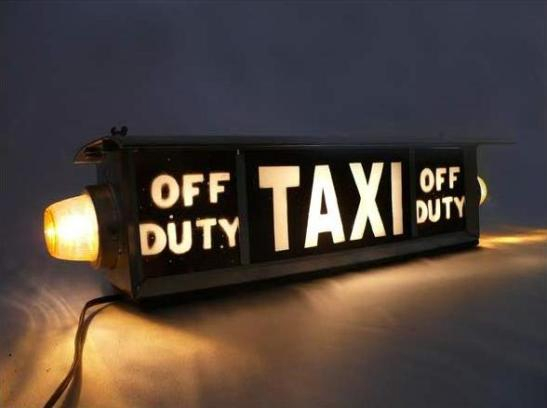 The 22" x 7" x 9" taxi signs have not only been converted into wall lamps, but also feature a radio. How cool is that? For more about the taxi lamps, take a look at the
taxi tunnel
installation.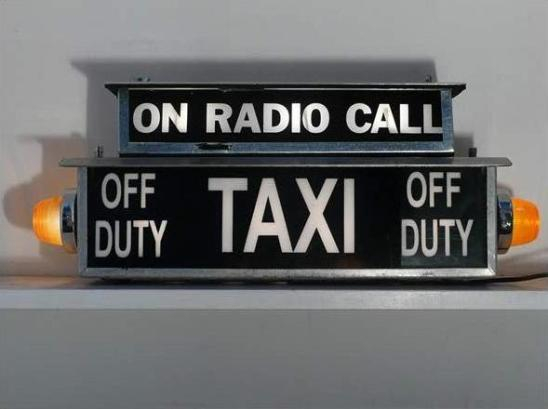 We could do this all day, and look at Carlo Sampietro's other repurposed creations, like his caution table or plastic barrel chair, but why not check out his
website
for more?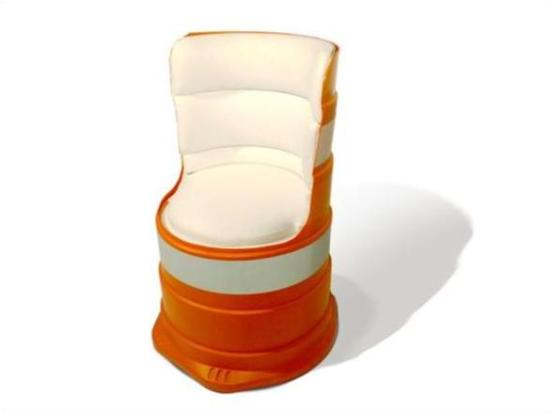 The Italian-born artist studied graphic design in Verona and subsequently moved to Milan to pursue what became a successful career in advertising. One of his many travels brought him to New York, where he continues to explores his creative potential as an artist.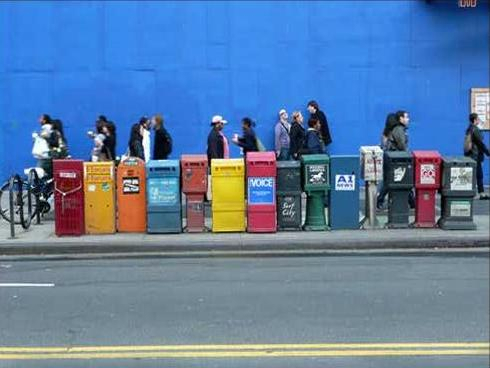 NYC newspaper dispensers in their natural habitat
Since his debut show in May 2011, Sampietro has made a name for himself with his quirky, New York City-based designs. His next exhibition will be at
MISHA NICOLE
in SoHo from July 23 to October 29, 2011, opening reception on August 9, 7 pm – 9 pm.