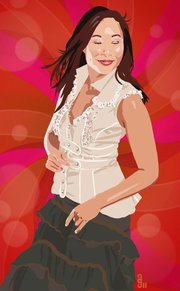 Anything solar powered generally gets a big thumbs up from both green consumers and regulatory bodies that are trying to reduce carbon emissions and increase energy security. Relying on the sun to power our homes and businesses is infinitely cleaner, safer and, believe it or not, cheaper than fossil fuels or nuclear energy. Oil, gas and nuclear energy all require an immense amount of energy to capture and utilize, not to mention that they put humans and the environment at great risk. Thanks to
solar leasing
and other innovative financing options, the solar industry has experienced unprecedented growth in the past few years, which means more people and businesses are using solar arrays to reduce their energy bills and contribute clean energy to the grid. Unfortunately, few people think about what will happen when those panels become outdated (this is happening already), or simply need to be replaced 10, 15 or 20 years down the road. Here is something I bet you didn't know: There is no mandatory program in place to make sure that the highly valuable materials in photovoltaic panels are recycled when they reach the end of their life cycle. The Silicon Valley Toxics Commission (SVTC), an organization that formed in 1982 when groundwater contamination was discovered throughout Silicon Valley near high-tech manufacturing facilities, has recently turned its attention to this impending problem. Dustin Mulvaney, the technical advisor for SVTC and a Postdoctoral Fellow at the University of California – Berkeley, recently spoke about the necessity of preventing an e-waste crisis from solar panels. He also pointed out the PV materials that can be recycled, such as glass, silicon wafers, silver, indium, tin, moly, nickel, zinc, copper, aluminum, zinc, plastics, CdTe filter cake and CIGS filter cake (GreenTechMedia). "Most recycling laws are enacted when there's a marooned garbage barge in the New York harbor or 10-year-olds dying from breaking up toxic electronics with hammers," said SVTC Executive Director Sheila Davis. Because solar is still a fledgling industry, Davis feels that America has an opportunity to get ready to meet solar recycling needs before it becomes a problem. Because solar panels do contain some toxic elements, like tellurium and indium, it will never be possible to simply add them to curbside collections. Instead, they'll have to be treated like electronic waste, which as we all know is difficult and inconvenient to recycle. But, say experts, can avoid the toxic-export disaster of the e-waste industry if efficient systems for recovering and recycling spent solar panels are set up by manufactures sooner instead of later. To help those interested in home solar choose the most responsible manufactures, SVTC published an annual
solar scorecard
that ranks top companies by extended producer responsibility (EPR) and takeback, supply chain monitoring and green jobs, chemical use and life cycle analysis as well as disclosure. Some of the higher scoring solar firms on the solar scorecard are SolarWorld, First Solar, REC, Trina Solar, SunPower and Yingli Solar.
Lorna Li is the Editor in Chief of
Green Marketing TV
,
Entrepreneurs for a Change
and
Lifestyle Design Artist
. She specializes in Internet marketing for socially responsible businesses and enjoys writing about green business, social enterprise and location-independent lifestyle. Follow her on Twitter: @lornali.