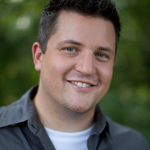 A naturalist at the National Wildlife Federation, David Mizejewski's passion for nature began seemingly at birth. Referring to himself as a "lifelong nature geek," Mizejewski developed a passion for animals and nature growing up in New Jersey. After studying ecology in school, Mizejewski made the jump to the NWF in 2000. As NWF celebrates its 75th anniversary this year, its focus remains intact as "America's conservation organization." Naturally, as the world has evolved, the NWF has grown and centered on climate change, protecting wildlife and its habitats and connecting people with nature. That last point is especially near and dear to Mizejewski. "A naturalist is somebody that knows a lot about nature," Mizejewski explains. "My job is to go on TV, go on radio, blog, write books, write for magazines — if there is a media outlet, I try and target it to get in there with our messages about our programs and initiatives, but also about the beauty and wonder of nature."
Visit the National Wildlife Federation website.
Listen to David Mizejewski's segment here.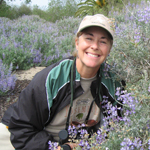 The Friends of Ballona Wetlands started as a grassroots concept in a living room and has blossomed into a 33-year-old nonprofit still fighting for wetland health and preservation in Playa del Ray, CA. Lisa Fimiani got her start at the organization 25 years ago as a volunteer, and now acts as the nonprofit's Executive Director. The area of coastal greater Los Angeles has been at risk for decades now, fueled by 20th century commercial and residential growth. Though developments such as Palisades del Ray and Marina del Ray threatened to ruin these very fragile wetlands, the 70,000-plus volunteers over the years have ensured that they survive and thrive. To date, more than 600 acres are protected with new tidegates to prevent flooding and improve water flow. "You don't preserve wildlife and habitat by standing on the fringe and constantly complaining," Fimiani says. "We will always do what is best for the wetlands."
Visit the Friends of Ballona Wetlands website.
Listen to Lisa Fimiani's segment here.