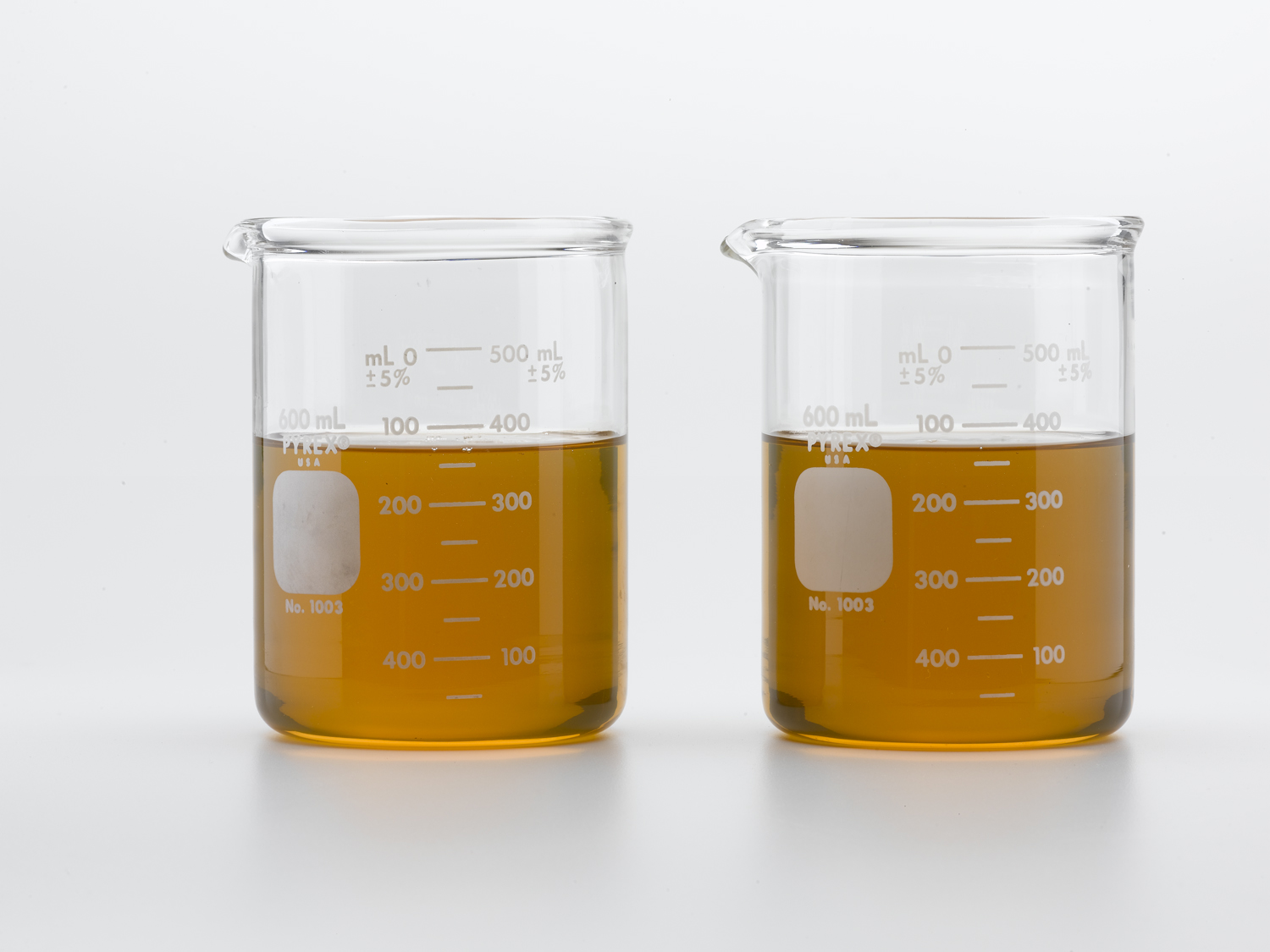 Oil is not the first thing that comes to mind when discussing recycling and environmental protection. We're also not naïve enough to claim the industry has "gone green." But at Valvoline, we are not only constantly seeking ways to protect engines, but we are also searching for new ways (big and small) to lessen our environmental impact. That is why the introduction of NextGen motor oil is so exciting.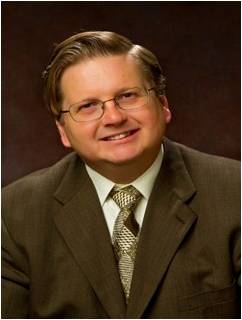 NextGen is a true breakthrough: "Better-than-new" motor oil made of 50% recycled oil that is great for engines
and
better for the environment.
A better starting point
Many people don't realize used motor oil is actually a better starting point for building new base oil, as it has significantly less contaminants and more usable oil molecules than crude oil. In fact, used (or recycled) oil has 75% usable lubricating molecules per volume versus 15% per volume for crude oil. What's more, since base oil doesn't completely wear out (it simply gets dirty), used oil can be re-refined into new base oil for engine lubricants.
The evolution of recycled oil
NextGen motor oil is the culmination of years of research, technology and innovation from Valvoline scientists coupled with industry improvements in the oil re-refining process. In the past, recycled oil often meant passing used product through an acid clay treatment (think pouring coffee through a filter), a process that removed some contaminants but failed to deliver a product worthy of demanding drivers and their engines. We've come a long way since then. Today's re-refining technology uses the same technical processes used for crude oil refining.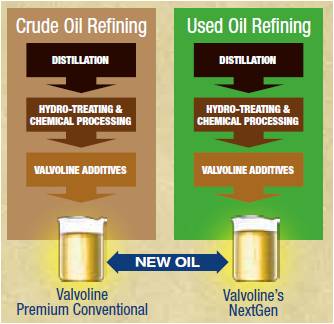 The added benefit of NextGen motor oil is that we combine these high-quality recycled base stocks with Valvoline's award-winning additive chemistry to create new motor oil that exceeds API specifications and matches Valvoline's more stringent standards.
Reduced environmental impact
The process of using new base oil created from recycling (as opposed to digging for and refining virgin crude) reduces environmental impact. Compared to regular oils, oil in NextGen uses 57% less fossil fuels, emits 48% less harmful and acidic emissions and has 28% less global warming impact. Since oil recycling uses fewer resources, NextGen is better for the environment. And that makes it "better-than-new" oil.

Why motor oil recycling matters and what we can do (Hint: Do M.O.R.E.)
NextGen motor oil represents an opportunity that extends far beyond individual vehicle engines. American cars and trucks consume more than 3 billion quarts of motor oil each year, of which an estimated 200 million gallons are improperly disposed. One gallon of improperly disposed oil can contaminate up to 1 million gallons of drinking water. The practice of recycling motor oil and adopting recycled oil is a tremendous opportunity to conserve and replenish a precious resource. If every American switched to NextGen recycled motor oil, it would save 400 million gallons of crude oil. That's enough barrels to stretch from New York to Los Angeles and back — every year.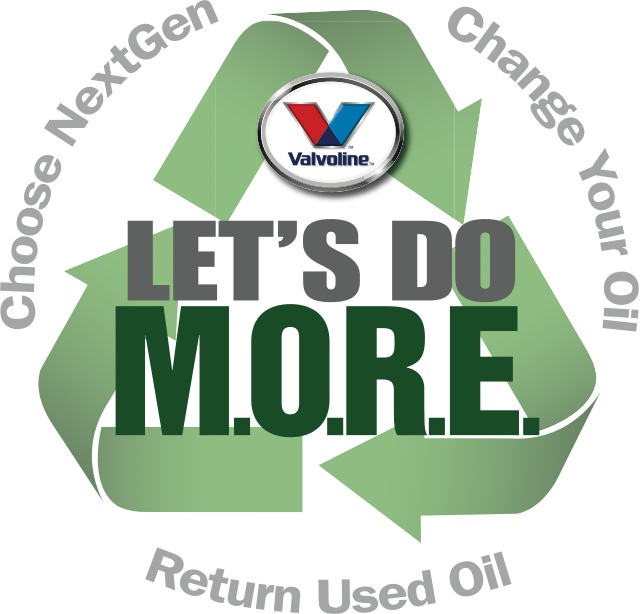 Valvoline is challenging Americans to help shine a brighter light on this critical issue.
Let's Do M.O.R.E.
(Motor Oil Recycling Education) allows consumers to show their commitment to closing the loop by recycling oil and using recycled oil products. For each person who joins, Valvoline will donate $1 to
Keep America Beautiful
to help protect and preserve our community environments (up to a maximum of $250,000). Yes, in some ways it's just an oil change, but it can be a bit more now with NextGen. We think that's a good thing. To find out more about NextGen and motor oil recycling, including where to find NextGen motor oil at retail locations or at the more than 800 Valvoline Instant Oil Change centers offering it as a green option, visit
nextgenmotoroil.com
.
Thom Smith is Vice President of Branded Lubricant Technology for Valvoline. He worked extensively on the development and testing of NextGen motor oil prior to its launch in March 2011.