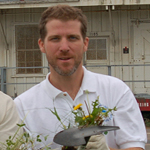 Maryland native Robb Hampton didn't realize his true calling until he attended Arizona State University, where he was exposed to the beauty of the outdoors and the public park lands of the western U.S. After a stint with the National Parks Service, Hampton landed at the National Environmental Education Foundation as a program coordinator, eventually heading the National Public Lands Day initiative. National Public Lands Day, the largest single-day volunteer event for public lands in the U.S., began in 1994 and is held on the last September of each year (this year's event falls on September 24). Approximately 180,000 volunteers are expected to participate at more than 2,000 public land locations around the nation. Events range from small-scale community meet-ups with 10 or so participants to massive clean-ups involving thousands of volunteers. "There are a lot of unique projects that, at the end of the day, we're really trying to bring the community into their local public lands to learn why what they're doing is important," Hampton says.
Listen to Robb Hampton's segment here.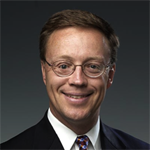 Kevin Kramer joined Alcoa seven years ago after a 21-year run at Goodyear Tire and Rubber Company. He came on as President of the Wheel and Structure Division before becoming President of Growth Initiatives in 2009. Kramer's duties are many, with an overarching goal to "develop the language of growth [for Alcoa], but just as importantly, work with the business units and make sure we're driving organic growth and tying together the great story of sustainability," he says. "What we're really trying to do is find great, innovative ways to drive sustainable growth for Alcoa globally." Kramer has examined aluminum's application on commercial properties and how Alcoa can continue to reduce
greenhouse gas
emissions — studies have shown that aluminum-intensive building can reduce those emissions by more than 20%. He also cites driving cradle-to-cradle methodology to aluminum application, noting that aluminum is infinitely recyclable without losing luster or strength. Alcoa's sustainable growth lends itself to continued green innovation. Kramer proudly mentions EcoClean, Alcoa's coil-coated aluminum architectural panel that remarkably cleans itself and the air around it. Additionally, Alcoa is working with automotive companies all around the world to develop lightweight aluminum vehicle frames using less resources, while also pairing up with Airbus to develop aluminum technologies that will save valuable fuel for airlines.
Listen to Kevin Kramer's segment here.