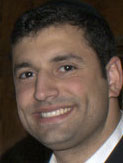 It's terribly ironic that the very bags we use to dispose of our garbage are made out of highly non-biodegradable material. Plastic products can stay in landfills and waste disposal areas for hundreds of years, which makes recycling plastic our best bet in cutting down pollution.
Sadly, even though plastic products are some of the easiest things to recycle and reuse, plastic is one of the least recycled consumer materials in the U.S. According to the Environmental Protection Agency (EPA), only about 6.8% of the total amount of plastic generated in 2008 was actually recycled. This is significantly lower than other material such as glass, metal and paper. Furthermore, plastic bags are so widely used that the EPA found that approximately 100 billion to 1 trillion plastic bags are used and disposed of annually. This means Americans used as many as 3 trillion plastic bags from 2009 to 2011 alone.
Plastic Place
recognizes the need for changes in the way plastic is used, recycled and reused, and has started taking part by producing a line of
environmentally friendly garbage bags
. Made with 80% recycled content (10% of which is post-consumer content), these bags are not only meant for taking out the trash, but also for keeping garbage secure. "Recycled" doesn't have to connote inferiority of product; on the contrary, recycled items should represent the best of what we have available and what we can do. Capitalizing on the fact that plastic virtually lives forever, Plastic Place designed 3-ply COEX Supertuff garbage bags to combine lightness with strength, reinforced by sturdy, leak-proof bottoms. Not only are these durable, but Plastic Place garbage bags are also more sanitary. The bags are created with Microban® antimicrobial protection to fight germs, odors, mold and mildew. Designed never to wear off, this antimicrobial guard guarantees a cleaner and fresher bag that lasts longer. Plastic Place believes that offering quality products made of recycled material not only contributes to going green, but also contributes to improving the quality of consumers' lives by popularizing the idea of reusing and recycling, in turn promoting overall wellness and eco-awareness.
Michael Rosenberg, CEO of Plastic Place, was born and raised in Long Island, NY. Rosenberg and his family were involved in the plastics business for many years and supported recycling long before it became the popular thing to do. They believe that caring for the environment is the responsibility of each individual, not just a trendy way to promote business. Rosenberg perceives recycling as a way of life and endeavors to have his company reflect this outlook.