1-800-RECYCLING.com staff writer Beth Buczynski is in Austin, TX, this week for the inaugural SxSW Eco conference, a three-day event celebrating all things sustainable and green. She is reporting her most interesting green finds here. View Beth's Day 1 find here.
Electric vehicles offer reliable transportation at a fraction of the cost and none of the
carbon emissions
associated with combustion-engine vehicles.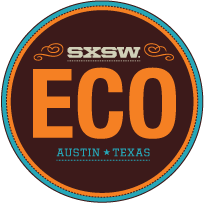 Across the nation, cities like Austin are beginning to accept the fact that electric vehicles are more than just a fad. Many have already begun preparing for widespread EV use by upgrading their electrical grid and installing charging stations that will allow confident urban commuting. While this progress is great, the high cost of purchasing an electric car is still prohibitive for many individuals in this struggling economy. And while electric cars might be cleaner and cheaper in the long run, drivers still have to worry about storage and parking. That is why spotting Current Motors' all-electric maxi-scooters on display at day two of SxSW Eco was so exciting. These scooters combine all the fuel- and money-saving benefits of an electric car with the convenience and versatility of a bike.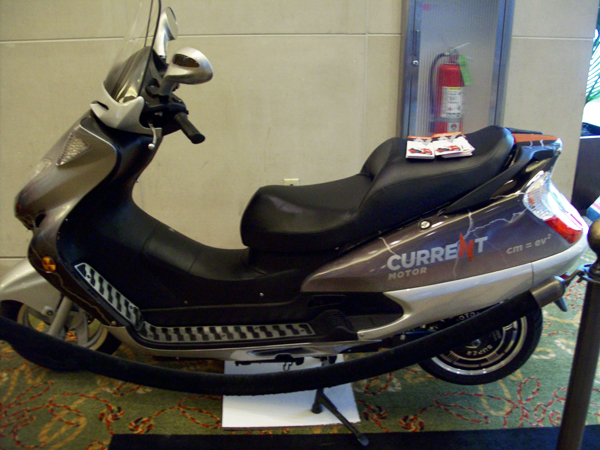 Current Motors' patent-pending electric maxi-scooters offer top speeds of 70 mph and a range of up to 50 miles, making them the best value in their EV class. The bikes can be fully charged in five hours or less simply by plugging them into a standard outlet — no fancy charging station required! With no spark plugs and no carburetor, only the scooter's brakes and tires require regular service, which drastically reduces operating costs to about a penny a mile.
Learn more about Current Motors' electric maxi-scooters at currentmotors.com and follow the company's journey through SxSW Eco on its Facebook page.
Check back for more from SxSW Eco tomorrow on 1-800-RECYCLING.com!