Remember when going back to school meant you got a brand new pair of sneakers? Now you can experience that excitement as an adult, but with an eco-friendly twist! Here are some of the most stylish, sustainable shoes on the market. By wearing them, you'll be taking a stand for the environment as well as making a fashion statement!
Limited Skin from OATS Shoes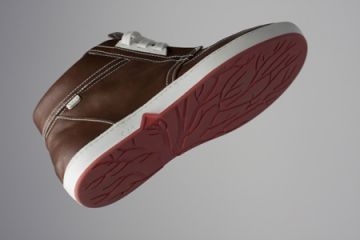 Dutch company OATS Shoes made a big splash on the eco-fashion scene when it introduced the first fully biodegradable sneaker that sprouts flowers when planted in your back yard. Now, the company is taking sustainable footwear to the next level by launching the Limited Skin line: high- and low-tops made from the first certified-biodegradable leather in the world. Featuring organic cotton fleece and soft pique cotton interiors, these brightly colored sneakers are tanned using nontoxic agents and are 100% biodegradable when you bury them underground.
(from $240)
NewSKY from New Balance
Walking and running shoe designs are more advanced now than ever, but what hasn't changed much are the materials used to make them — until now. New Balance recently unveiled its NewSKY design, which features fabric made from post-consumer plastic bottles.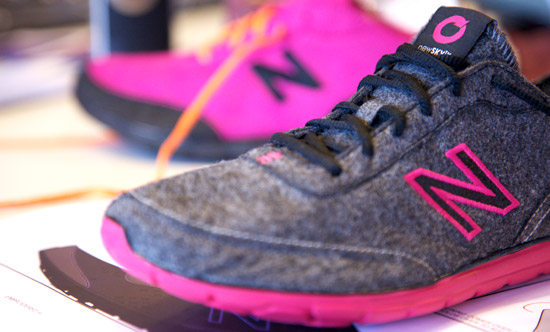 "A typical shoe has a lot of different types of materials," said New Balance's Design Lead for Wellness, Drew Spieth. "What's really interesting about this is, aside from the foam and the little rubber components [on the outsole] and a little bit of water-based glue, the only material here is the recycled fabric."
(from $95)
Men's Over Easy from Simple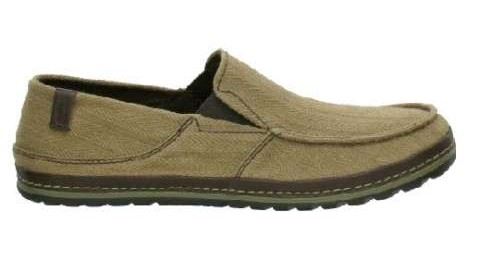 There is nothing better than slipping into a nice pair of loafers on a lazy Saturday afternoon in fall. These vegan-friendly shoes feature an eco-certified suede upper, recycled PET gore and a 30% recycled rubber/70% natural rubber blend with BIO.D outsole.
(from $65)