Fighting the cold means layering lots of natural fabrics to trap your natural body heat. Wearing the correct garments not only keeps you warm through the day, but it can also be a great way to keep energy bills low while you're at home as well! Below are some of the best new looks for fall. Not too light and not too heavy, these beautiful garments allow you to support sustainable fashion designers while also staying true to your natural style.
Alpaca wool cloak by Novica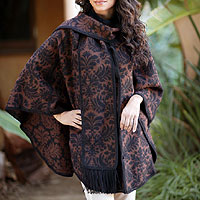 This magical cloak is handmade with care by artisan weaver Isidoro C'cahuantico. A native of Peru, C'cahuantico was forced to migrate when terrorist activities swept his region. Accepting various jobs, he soon found himself working as a janitor in a textile factory. Fascinated with the weaving process he saw during the day, C'cahuantico would stay late into the night to experiment with his own designs. Now, he works with his family weaving genuine alpaca wool into garments like this traditional Andean ruana-style reversible cloak.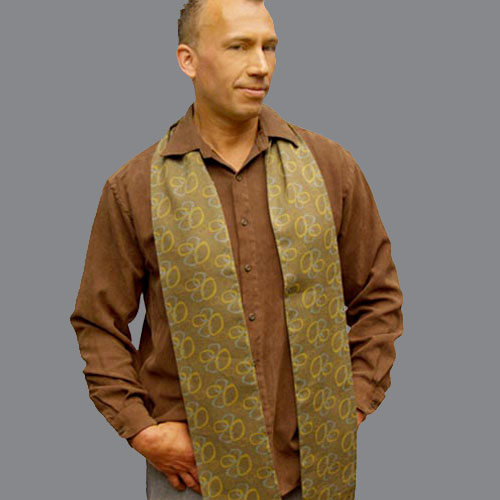 Who says men can't enjoy a beautiful scarf? This lovely earth-toned scarf is made from 100% certified organic cotton voile, sewn with 100% certified organic cotton thread and printed in earth-safe inks right here in the U.S. This is the perfect accessory for walking or biking to work on those crisp autumn mornings.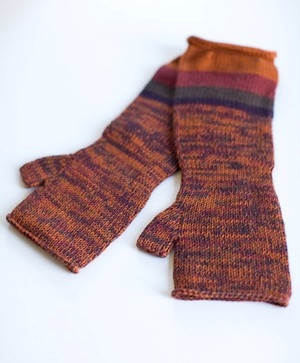 In the land somewhere between ski gloves and mittens live these delightful fingerless gloves. Completely vegan and made of 100% organic cotton, these gloves are made in Peru through the Indigenous Designs DNA and production model.
Crocheted bamboo scarf by Ayca on Etsy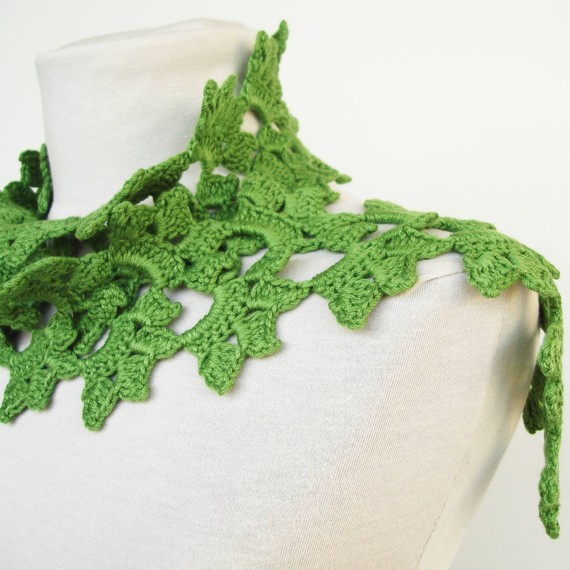 The only thing better than buying sustainably made fashions is buying them from an independent crafter that makes each garment with love and care. This amazingly beautiful scarf is made of the best quality 100% bamboo cotton yarn, so it's extremely soft. Any way you wrap it, it looks like Mother Nature is giving you a big hug!