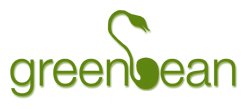 Greenbean Recycle, Inc.
, a new software technology company located in Somerville, MA, recently launched its first reverse vending machine at the Massachusetts Institute of Technology (MIT). Greenbean Recycle's software aims to increase recycling by incorporating real-time analytics, social media and gaming into its groundbreaking reverse vending machine and Web app process. In its first three months of operation, MIT's Greenbean machine has recycled more than 14,000 containers. "In today's day and age, instant information gives instant gratification. Greenbean is the first to do that for recycling," said Shanker Sahai, Greenbean's founder and CEO. Greenbean machines accept both deposit and non-deposit glass and plastic bottles and aluminum cans. Within seconds of inputting their containers into the Greenbean machine, users get real time feedback on the environmental benefits of their recycling efforts — numbers of kWh of energy saved and a running tally of the number of containers they have prevented from entering the landfills. The refund on the deposit containers can go straight into the users' PayPal account, Student ID cash or can be directed as a donation to a charity. Greenbean machines can also show a beverage manufacturer in real time and by geographic location where and when one of their containers is recycled. "We like Greenbean because it promotes recycling by making it convenient, competitive and rewarding. Before they moved into campus all of our aluminum cans and plastic bottles would end up in a dumpster, now we are motivated to recycle them which not only gives us monetary rewards but also helps out the environment," says Roberto Melendez, MIT Student, Theta Delta Chi. Greenbean machines keep a running total of recycling by individuals and teams, and allow students to compete against each other by organizing challenges that reward the top recycles with prizes, such as iTunes and Best Buy gift cards. The next challenge, "
America Recycles for Thanksgiving
," is set to start on November 15, 2011, coinciding with
America Recycles Day
. "I like how it takes a task that we all should be doing anyway and brings it into the internet age," says Adam Mustafa, Software Developer for Greenbean Recycle. "Oftentimes we do something just because we're told to, but Greenbean's system takes what we've been told to do and shows us why we should be doing it." Greenbean's initial market is colleges and universities in bottle bill states, with future expansion planned to stadiums, airports and condominiums. As a young local start up, the Greenbean Recycle team was assembled in 2010 and has since won a number of competitions such as the Cleantech category of the
Xpo lightening – presentations of the Xconomy's annual XSITE conference
, two-time winners of the
Ultra Light Startups Pitching contest
and a finalist in MassChallenge. Most recently, Greenbean became the winner of the Technology track of the
WPI Venture Forum
and was
interviewed by CNN
. See their
Facebook
or Twitter page for their latest updates.