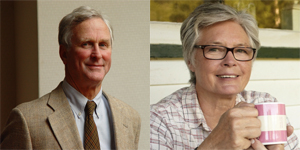 John and Patricia Adams, co-founders of the NRDC and co-authors of the newly released 
A Force for Nature
, join "Green is Good" to look back on 40 years of environmentalism. "The first reason we wrote the book was we wanted to record the first 40 years of the modern environmental movement," John says. "This marks [NRDC's] first 40 years, and the first environmental laws written in 1970." Patricia reminisces about the couple's beginnings in New York in 1970 and how they felt they were living in a time of change — they knew even back then that there were serious issues affecting the health of our environment, and knew the things they loved were being destroyed. The NRDC was created on January 2, 1970, and they've never looked back since.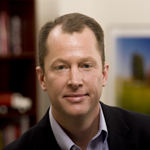 Dave Stangis, Vice President of CSR and Sustainability at Campbell Soup Company, has long had success with corporate sustainability initiatives at a number of well-known companies. Now he is trying to reduce Campbell's impact without sacrificing its scope. "It's always been my premise to build CSR and sustainability strategies that really work for the employees, really work for the executives and are translatable to the external world — that makes the company better," Stangis reveals. Now Stangis has built a CSR program that amplifies Campbell's standing in the community 
and 
marketplace. Beyond simply nourishing customers, every Campbell's employee has a role in implementing these conservation strategies as a part of their performance objectives.