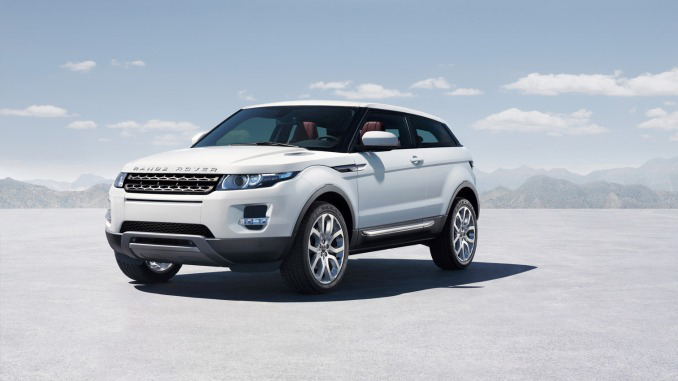 If you're looking for a new ride this year, put the all-new
2012 Range Rover Evoque
on the list of vehicles you must see. As the lightest and most fuel-efficient Range Rover ever, the Evoque shows that the company is serious about sustainability, as it addresses the growing consumer trend toward more environmentally friendly vehicles. The Evoque was also just named 2012 Sport/Utility of the Year by
Motor Trend
. "The Range Rover Evoque is a bold move into the fast-growing compact luxury SUV sector," said Angus MacKenzie, Editor-in-Chief,
Motor Trend
. "Refined and capable both on and off the road, it artfully combines traditional Range Rover values with stunning state-of-the-moment design and impressive efficiency. The Evoque is a worthy winner of our award, and I have no doubt it will be a worldwide hit for Land Rover." Minimizing waste and recycling as much as possible is a key aspect of Land Rover's commitment to reducing its environmental impact during the manufacturing process. The company recycles scrap metal, wooden packaging and cardboard whenever it can. It also requires its suppliers to use reusable packaging wherever possible. As part of the efforts to reduce the Evoque's environmental impact, Land Rover has focused on using more sustainable materials. For example:
Each vehicle uses approximately 35 pounds (about 1,000 16.9-ounce plastic bottles) of recycled plastic in headliner, seat covers, center console, wheel arch liners, air cleaner, cooling fan and shroud, air ducting, side under trays, parcel shelf, engine cover and subwoofer box.
There are 46 pounds of natural and renewable materials, such as leather, cotton, cardboard and rubber, in each Evoque. For example, leather is used extensively in the seat covers, instrument panel and door casings.
There is Morzine trim fabric on the headlining and pillars that is entirely produced from recycled polyester sourced from recycled bottles and fibers. According to Land Rover, using recycled material results in a 66% lower energy demand and 54% reduced carbon footprint during production.
The metal interior trim on the center console and dashboard is produced from recycled aluminum.
85% of the vehicle itself can be recycled, including the vehicle's air ducting, the engine cover, subwoofer and parcel shelf.
The Range Rover Evoque is a wonderful example of how an automaker can create a compact luxury SUV without compromising the environment. Keep it at the top of your list this season.