These recycled and recyclable kitchen products make great holiday gifts that will impress chefs on every level.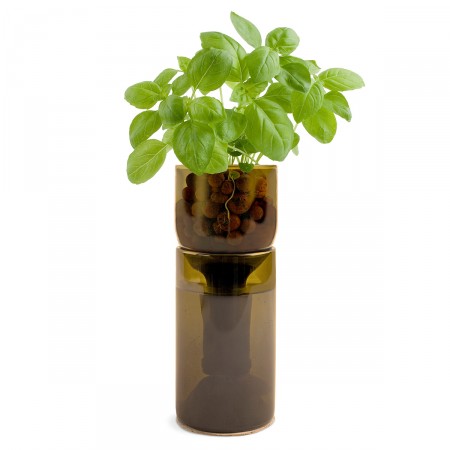 Those who love the kitchen also love the newest gadgets and entertaining gifts to make cooking a bit easier and fun. Check out our green gift picks below for foodie in your life. 1.
GROWBOTTLE:
What's better than having fresh herbs to cook with, right from your kitchen window? This hydrogarden sprouts from reclaimed restaurant wine bottles, inspiring the chef in your life all year long. Choose between organic basil, organic chive, heirloom mint, organic oregano or organic parsley. 2.
Barrel stave breadboards:
We love these white oak breadboards from NapaStyle, made from discarded wine barrels. Each is carefully cut and smoothed, showing the natural coloring from cabernet, pinot noir and zinfandel. They are a great addition for those foodies who love to entertain as well. 3.
Preserve cutting boards:
A kitchen product that is made from recycled plastic that is recyclable at the end of its lifespan as well? That's the mission of Preserve's line of cutting boards, made from 100% recycled plastic through the company's
Gimme 5 program
. They are dishwasher safe, BPA-free and come in two sizes and three different colors. 4.
The mypressi TWIST:
Since it requires no external power, the mypressi TWIST is a great gift for coffee lovers on the go. All you have to do is add ground coffee, pour in the hot water and pull the trigger. The power comes from small, standard gas cartridges that have been used in kitchens, cafés and restaurants worldwide for more than 80 years. Best of all, each cartridge is fully recyclable. 5.
Gift certificates to local restaurants:
One of the best gifts a chef can get is a night off from cooking. Support your local businesses by purchasing a gift certificate or two to one of his or her favorite restaurants. Choose a restaurant that relies on
local and/or organic ingredients
.