Samsung Electronics America presents a three-location E-Waste Collection Event on Dec. 10 at no charge to consumers. The event will take place in three Massachusetts locations serving 11 local towns, providing an opportunity for the community to safely dispose their old computers, television sets and other outdated or unwanted consumer electronics.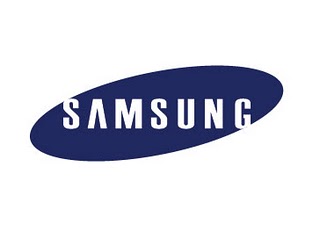 The electronics collected from all three locations will be trucked away and recycled by Holliston, MA-based
Electronic Recyclers International
(ERI), the largest recycler of electronic waste in the nation and Samsung's partner for this event. Samsung and ERI are working in conjunction with the
South Shore Recycling Cooperative
. This multisite e-waste collection event will be staged at three locations: a Plymouth location serving Kingston, Duxbury and Middleboro; an Abington location serving Hanson, Rockland, Weymouth and Whitman; and a Hanover location serving Cohasset, Norwell, Scituate and Hingham. "We're extremely proud to be partnering with Samsung Electronics for this special program," said John Shegerian, Chairman and CEO of ERI. "Samsung Electronics is an organization that has long been forward-thinking in terms of environmental concerns. This electronic recycling event is a further example of that commitment. Together, we are helping the good people of Massachusetts become more environmentally responsible and offering them a convenient opportunity to safely dispose of their old electronic devices at the same time." Massachusetts residents replace hundreds of thousands of TVs, computers, monitors and other electronic devices every year. Plus, they store millions more that are not used anymore in homes, garages and businesses. Electronic products contain valuable resources such as metal, plastic and glass, which can and should be recycled instead of thrown away.
Location details
Abington Location
Date: Saturday, December 10, 2011 from 9 a.m. to 3 p.m. Location: Abington High School, 201 Gliniewicz Way off of Route 18
Hanover  Location
Date: Saturday, December 10, 2011 from 9 a.m. to 3 p.m. Location: South Shore Regional Vocation Technical High School, 476 Webster St. (Route 123)
Plymouth Location
Date: Saturday, December 10, 2011 from 9 a.m. to 3 p.m. Location: MASS DOT Park and Ride Lot at Colony Place, McAuliffe and Commerce Way at the intersection of Routes 3 & 44
Get entrance information and other details by visiting electronicrecyclers.com/collection-events.aspx, or call Electronic Recyclers International toll-free at 877-829-6209.
For more information on recycling needs, visit electronicrecyclers.com or urbanmining.org.