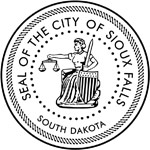 Sioux Falls, SD, is a beautiful city that takes sustainability very seriously. To that end, the
City of Sioux Falls Leading Green Initiative and Sustainability Program
was established in 2008. According to the City of Sioux Falls Public Works, the mission of the Sustainability Program is to serve as a "guiding program that creates a more sustainable community now and in the future by proposing and assisting with the implementation of measurable solutions to environmental, social and economic concerns."
The programs focus is broken into four categories:
One of the things the Sustainability Program does each year is put out the
City of Sioux Falls Residential Guide to Sustainability
. This guide is an excellent resource that has information about everything from recycling and composting programs and household hazardous waste information, to community gardens and farmers markets. It's a comprehensive guide for all things sustainable within Sioux Falls. For example, in the section about recycling, the guide breaks down what can and cannot be recycled within the city program. In an effort to make Sioux Falls more sustainable, a city ordinance has banned certain materials from being disposed of as waste in the Sioux Falls Regional Sanitary Landfill. It also gives tips about how to reduce and reuse items.