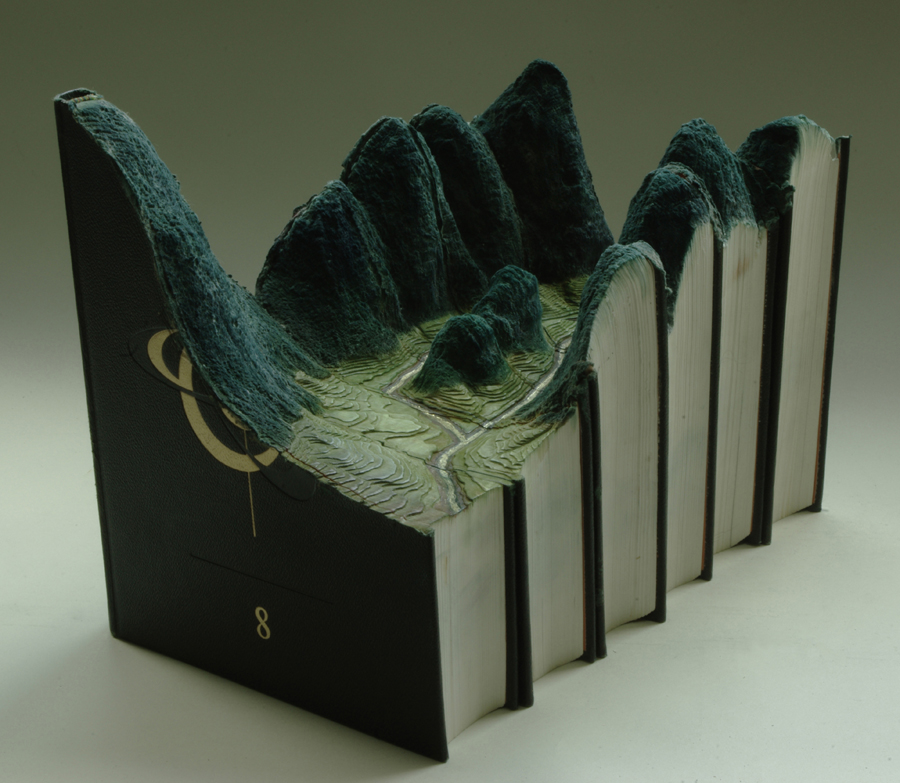 Some say the printed word is on its way out of our society. Edged out by news websites and
e-readers
, few people can justify the need for bulky, resource-intensive newspapers and books. Even if the print publishing industry is doomed to succumb to digital media, that doesn't eliminate all the books that will still be hanging around our libraries and bookshelves. What will become of these precious tomes when their information is outdated and their pages faded? If French-Canadian artist
Guy Laramee
has anything to do with it, castaway books will continue to stand as a commentary of our quest for analytical knowledge over intuitive comprehension. Among other things, Laramee carves breathtaking landscapes out of the pages of old books. This 3-D work has both a whimsical and eerie quality, often representing landmarks of cultures and races that have long been forgotten — except between the pages of old history books.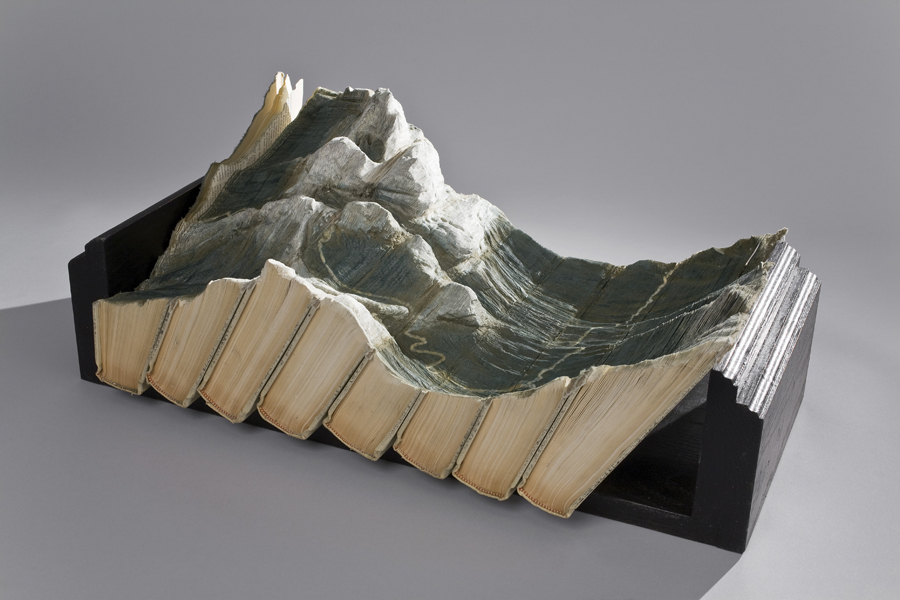 "My work, in 3-D as well as in painting, originates from the very idea that ultimate knowledge could very well be an erosion instead of an accumulation," says Laramee. "The title of one of my pieces is 'All Ideas Look Alike.' Contemporary art seems to have forgotten that there is an exterior to the intellect. I want to examine thinking, not only 'What' we think, but 'That' we think. "So I carve landscapes out of books and I paint Romantic landscapes," Laramee continues. "Mountains of disused knowledge return to what they really are: mountains. They erode a bit more and they become hills. Then they flatten and become fields where apparently nothing is happening. Piles of obsolete encyclopedias return to that which does not need to say anything, that which simply
is
. Fogs and clouds erase everything we know, everything we think we are." Like what you see? Find out
where Laramee's work will be showing next
to get a glimpse of this unique medium in person.