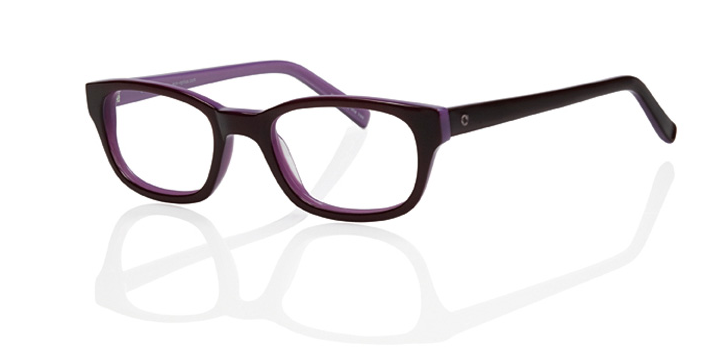 Anyone cursed with bad vision remembers, none too fondly, the names like "four eyes" and "nerd" that seemed to follow them through their academic youth. But, with the geek-chic trend came the need for glasses to complete an outfit. Today, any number of people can be found wearing plastic frames with plain glass for lenses. Now, these fashion staples have been remade for the environmentally conscientious wearer.
Summer Rayne Oakes
, a model, author, designer and activist, has paired up with eyeglass designer
MODO
to bring consumers a truly recycled line of eyewear that anyone would want to rock. From the frames, to the glass, to the soy ink used to print on the recycled packaging, the
ECO line by MODO
is truly a fashionable way to reduce your impact. But the brand doesn't stop there. For each pair of lenses sold, a tree will be planted through
Trees for the Future
and the Mozambique-based
Mezimbite Forest Centre
. The line has taken several additional steps toward ensuring its line has as small an impact on landfills as possible. Oakes spoke with 1-800-RECYCLING.com about the project.
1-800-RECYCLING.com: First off, tell us a little bit about how the partnership with MODO came about.
Summer Rayne Oakes:
A filmmaker who I had been working with initially made the connection. After learning about my work and knowing how passionate MODO is about pushing the envelope on environmental and social integrity in eyewear, he asked if he could make the introduction. The team and I hit it off, and we started working with one another almost immediately. It's an exciting collaboration. I often work with brands who are just getting started. MODO was already out making an impact. I'd say that Alessandro [Lanaro, CEO of Modo] and his team are doing for eyewear what
Ray Anderson
did for carpets.
1-800-RECYCLING.com: Were there any trials in crafting an eco-friendly line of glasses?
SRO:
Since our stainless steel is 95% recycled post-consumer waste and our acetate plastic is 95% pre-consumer waste, it does take us a bit of time to collect the materials, create our preferred color mix and produce new sheets of material for our factory to use.
1-800-RECYCLING.com: How many styles are there?
SRO:
Three
sunglasses and four optical frames.
1-800-RECYCLING.com: What degree of UV protection will the sunglasses provide?
SRO:
100% protection.