All photos from Recycle Santa Fe Art Festival by Colleen Hayes
Santa Fe, NM, is widely recognized as a haven for the arts. It's the third largest art market in the country, behind New York and Los Angeles, and is home to hundreds of galleries and several renowned museums.
One weekend out of the year, Santa Fe pays homage to a particular type of artist: people who transform trash into treasures. The
Recycle Santa Fe Art Festival
 in November brings folks from around the country together to showcase art made from recycled materials and educate the public about the importance of being green. "It's amazing how the event keeps growing and growing," says Sarah Pierpont, the festival's coordinator. The festival had 60 vendors in 2011, a new record. Artists come from as far away as Alaska and Illinois to participate. The event opens with the Trash Fashion and Costume Contest. "It's a great way for contestants to show off their fashion talents, debut as a model, promote recycling and have some fun," according to a news release. The winners of the juried art show, which has youth and adult categories, are also announced that evening.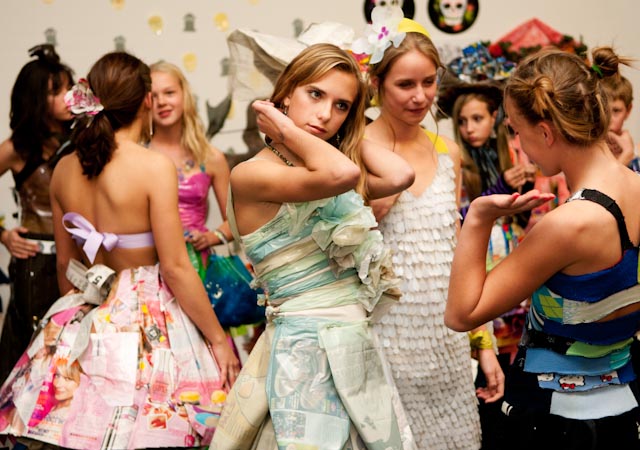 On the follow two days, attendees are invited to wander the free craft market, looking for eco-friendly holiday gifts or items for their homes. There's also a make-and-take area, where kids and their parents can construct paper-mache masks and work on other projects that are made from recycled goods. Artists are required to use at least 75% recycled materials in their creations. Jewelry, clothing, accessories, sculptures and garden art are among common items for sale. Artists may use everything from thrift store and flea market finds to wood and metal scavenged at scrap yards. The festival, now in its 13th year, is part of New Mexico Recycling Awareness Month (NMRAM), which is sponsored by the
New Mexico Recycling Coalition
. It always coincides with Keep Santa Fe Beautiful's recycling education efforts, which take place on
America Recycles Day
 on November 15.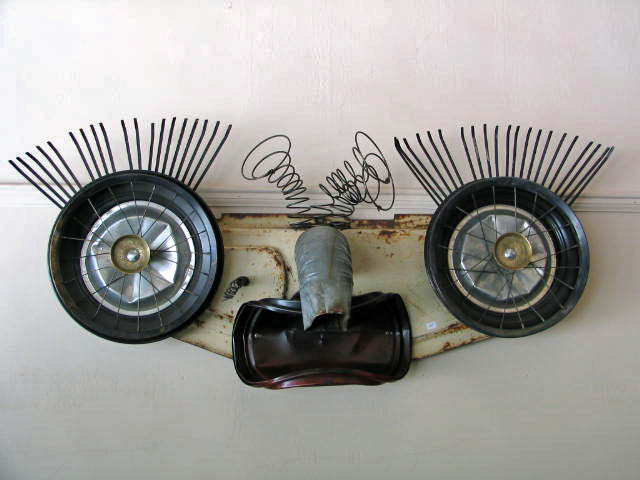 "Santa Fe is really receptive to the show," Pierpont says. "Having it in a community that's so supportive of the arts is really cool." She notes that artists who come for the festival often stick around to connect with local galleries that might be interested in showcasing their work. The festival has always provided some scholarships to artists who cannot afford the exhibitor's fee. In 2011, in addition to cash scholarships, artists could earn a booth by volunteering in art classes at local schools. The program, called CHIMERA, was offered in partnership with the
Center for Contemporary Arts Santa Fe
 and the
Meow Wolf
 art collaborative. One of CHIMERA's projects was working with kids to creating critters from recycled materials, which were displayed at the festival.