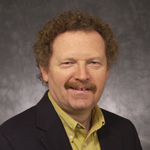 Conrad MacKerron's fascination with the green movement began early on in his previous career as a journalist in Washington, DC, where he regularly reported on various environmental issues. He took this experience to As You Sow in 1997, working on corporate responsibility matters. He has since engaged numerous companies to improve their environmental standards. As You Sow represents corporate investors while helping them reduce both social and environmental risk. These programs are long-term approaches to help investors better understand what they can do to reduce their environmental footprint while helping to improve their brand image. It's a win-win for companies and consumers. "A lot of the waste is at a community level in the United States," MacKerron says. "If you can help energize waste collection at the local level, that helps wake up policymakers at the regional and federal levels, and really helps companies realize that consumers care about this."
Listen to Conrad MacKerron's segment here.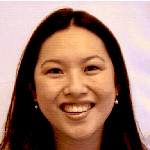 Glad's Marketing Manager Cheryl Hagedorn, who holds a 10-year history with parent company Clorox, is excited to announce her newest focus, Glad Green, and its very important mission: setting a vision and strategy for greening the trash business. Glad's newest campaign, "Glad to Waste Less," helps to teach consumers how easily small changes can really add up. It all begins with resource management. Typically, consumers equate a trash bag's strength with its thickness. The thicker the bag, the more resources are needed to produce it. Yet, Glad has just introduced its newest bag, which is stronger and made with less plastic than ever before. In total, Glad expects to save 6.5 million pounds of plastics per year — the equivalent of 140 million trash bags. "At Glad, we've always been really focused on working hard against waste with strong, reliable trash bags," Hagedorn says. "We're really starting to challenge the old paradigm and say, 'There's a smarter way of doing this.'"
 Listen to Cheryl Hagedorn's segment here.