Leanne Ortbals is jazzed about getting people to recycle. The senior film, television and interactive media student at Waltham, MA's
Brandeis University
 is in her second year as an on-campus
Eco-Rep
. One of her duties is to whip up student support for
Brandeis Loves Recycling Month
, the campus' campaign to boost recycling rates during the national
RecycleMania
 competition.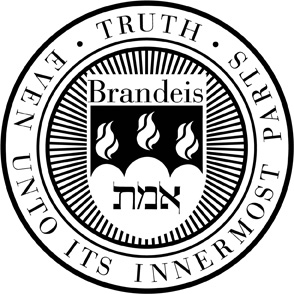 Now in its 12th year, RecycleMania is designed to boost recycling and waste reduction on college campuses through friendly competition. In 2011, 630 schools recycled or composted 91 million pounds of material during the contest. At Brandeis, a small liberal arts school 9 miles outside of Boston, Eco-Reps play a big role in planning fun, educational activities to get their fellow Judges (the school's mascot) to participate in RecycleMania. For example, throughout February, students can send Recyclegrams in honor of Valentine's Day. Each will feature a recycling tip and an organic lollypop. A Waste Sort Challenge will give students a chance to show off their recycling knowledge and win prizes. A group of students met early in the month to make homemade, three-dimensional signs describing what can and cannot be placed in campus recycle bins. They're hoping the signs will do a better job of educating people about materials are recyclable. Janna Cohen-Rosenthal, Brandeis's
Sustainability Coordinator
, says it makes sense to have students heavily involved in RecycleMania planning. "Peer influence is the best way to make change among college students," she says. Ortbals and her fellow Eco-Reps seem up to the challenge. She says she grew up recycling at home, but grew even more dedicated to it once she got to college and learned about its impact on the planet. Recycling is important, she says, but, "It is not the first step we should take. I believe that 'reduce, reuse, recycle' is correct. Our first step should be reducing our consumption. After that, it should be reusing things, and then it should be recycling." RecycleMania is a lot of work, but Cohen-Rosenthal feels it is definitely worthwhile. "It's a constant thing to educate people about what can be recycled and what can't because we have such a changing population," she explains. One of her tasks during RecycleMania is to set up an educational tour. This year, she'll take students to the waste-to-energy plant where the campus' trash is incinerated. "We do a tour like this every year so students can understand that recycling and composting is better than throwing things away," Cohen-Rosenthal says. This year's tour ties nicely into Brandeis' participation in the
Campus Conservation Nationals
, where schools across the country compete to reduce their energy and water usage.
RecycleMania, an annual competition pitting more than 500 colleges and universities against each other in recycling and composting competitions, is now in its 12th year. The 2012 competition, which began February 5, runs through March 31.