Duncan's upstart business recently launched and is beginning to dot the Seattle area with drop-off recycling locations for used cell phones.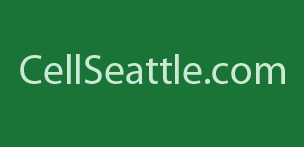 My name is Trevor Duncan, and I founded Cell Seattle and
CellSeattle.com
. This company started after a brainstorming session just three months ago in November 2011, and actually came to fruition in the first quarter of 2012. As the mission statement on our website professes, "Cell Seattle was formed to raise awareness about the environmental impacts of cell phone use, and create a sustainable vehicle for mobile phone recycling in the Pacific Northwest."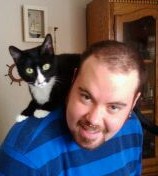 My mission is carried out in one of two ways, starting with the gathering and collecting of previously used cell phones. I have so far partnered with the
Evergreen City Ballet
in Renton, WA, as well as Accurate Property Sales & Management in Ferndale, WA. Each agreed to install permanent used cell phone-collection receptacles at their places of business (the Evergreen City Ballet also has a traveling receptacle so guests can donate at all of its shows). The public is welcome to drop off used cell phones and accessories in any condition at either location. This leads to the second part of Cell Seattle's mission. Once the phones are collected, my company does an assessment of each donated phone. If it deemed valuable, the phone will have its useful life extended by being resold to a consumer here in the U.S. If not, it will be responsibly recycled, reducing the amount of discarded material in the e-waste stream. The Cell Seattle website makes it easy for consumers to recoup some value out of their retired cell phones and smartphones after they have upgraded. Through our "cell-back" program, anyone can visit the site 24/7 and review the posted price list to find out the value of their used phone. Most current makes and models are listed. If not, please contact me by phone or e-mail (
see below
) to get a quote. Prices range anywhere from $2 to $120 depending on the make, model and condition of the phone. I should stress that this opportunity is not limited to Washington State residents. We are willing to send out postage-paid shipping kits to anyone in the U.S. so they can send in their used phones for cash, too. Having worked in customer service for a national wireless phone company for several years, I saw firsthand just how technology-hungry consumers are. It is not uncommon for a cell phone user to upgrade his or her device multiple times a year to stay up to date with the latest and greatest trends and features. This leads to many retired phones sitting in junk drawers or collecting dust and depreciating in value. On the flip side of the coin are those U.S. consumers in need of properly functioning phones. Many are left without a handset due to common mishaps like dropping a phone in the toilet, taking it for a swim or watching in horror as it hits the ground and falls to bits. Those without insurance, or those who have recently upgraded are often required to enter into new 24-month contracts just to replace their phone. Cell Seattle provides an alternative option: reasonably priced, previously used mobile phones for all carriers, without contracts. I encourage any company, business, nonprofit organization or individual to contact me if you would like to help me in my mission. In the future, I would like to expand to include additional electronics outside of the CDMA/GSM spectrum. Contact me directly or see how you can help us to "do your part to keep the planet green" by visiting
CellSeattle.com
today!
Trevor Duncan is the founder of Cell Seattle. For more information on the program, email him or phone him at 425.233.2185.