There are more than 1 million trees hiding in your recycle bin — seriously! A little-known fact about can recycling could make a big difference.

By a show of hands, who among us would like to help save a million trees a year? What if I told you that saving those million trees could also eliminate the CO
2
from 10,000 average American cars? Do I have your attention? The good news is that both of these goals are easily achievable with a tiny addition to your recycling routine. The bad news is, hardly anyone knows about it.

We are talking about what happens to the labels from steel (tin) cans. Americans recycle 65% of the 30 billion cans used every year. That's nearly 20 billion cans recycled, and that's pretty good. The problem is that when a can is recycled with the label attached, that label is destroyed in the process of recycling the metal.

Recycling centers separate steel cans using powerful magnets and then crush them into large blocks that are sent to steel mills to be melted down. When the cans are melted down, 95% of the labels are still attached. The paper destroyed in this process is equivalent to more that 1 million trees every year. Furthermore, for every ton of paper burned, 1,500 pounds of CO
2
are released into the atmosphere. Click on the infographic at right to learn more or
click here
to see a video that explains the problem in detail. So, if that is the problem, what is the solution? Simply put, if we removed the paper labels from the steel cans
before
tossing them into the recycling bin, both the can and the paper could be properly reclaimed. Until now, removing labels from cans was both difficult and dangerous, but a new product has made this recycling step easy, safe and fun. The product is called the
Label Popper
, and it was invented by a frustrated dad whose kids were collecting Campbell's soup can labels for school. The problem was, he kept stabbing himself in the thumb with the knife or scissor he was using to remove the label. Once he discovered how much paper was being destroyed by
not
removing labels, both the cause and the product were born. Over five years, several designs were developed and tested and the final result is a product with no sharp edges or points that easily removes the label from the can in seconds. Currently, the Label Popper is made in the U.S. of stainless steel and ABS plastic. It has two magnets embedded in the back, for easily accessible storage on the family refrigerator. The company, Three-Quarter Innovations, LLC, has developed an all-plastic version made from 60% recycled PET water bottles. This version will also be 100% made in the U.S. at a factory that generates its own electricity from wind and clean-burning natural gas.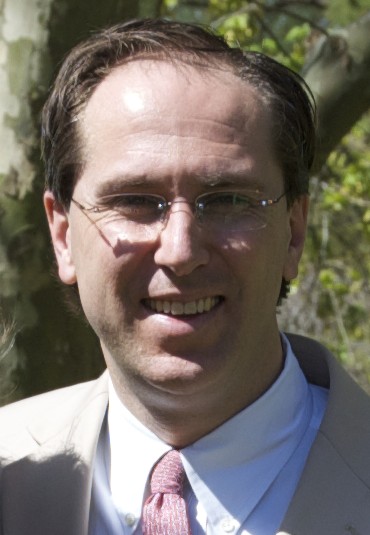 The new Label Popper will be released in 2012 as a branded product sold by national retailers. As of this writing, the company is in discussions with several national retailers that are hoping to be the first to get their brand on Label Popper while spreading the word about what it can do. Awareness is the number one challenge right now, since most people — even loyal recyclers — do not know that the labels are destroyed when they recycle a can. When people are made aware of the problem and the easy solution, there is little resistance to adding label removal to their recycling routine. So, go to
labelpopper.com
and get a Label Popper. Tell your friends, and together we can start saving those million trees. Oh, if you haven't already, you may put your hands down now.
Steve Nazarian is a father of four, creative problem solver and inventor of the Label Popper. He makes his home in Penfield NY, where no labels go unpopped.