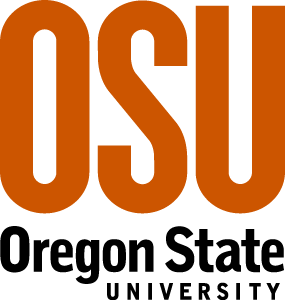 Nestled in a region known for its greenness,
Oregon State University
's recycling programs really stand out. Oregon's largest public research university has consistently been among the highest-ranked schools in the Pacific Northwest in the annual
RecycleMania
 competition. How has the campus done it? A lot of its focus has been on the residence halls, according to Peter Lepre, Recycling Manager at OSU. "Our faculty and staff are pretty good about recycling, so our outreach is mostly to students," Lepre says. "During the summer, when the resident halls empty out, trash production is reduced by about half." During the RecycleMania competition, all of the residence halls (including three dining halls) engage in a friendly competition to increase their recycling rates. Material is weighed daily, and totals are posted online so everyone can see how they're doing. The winners get a prize such as a trophy or a pizza party.
Campus Recycling
 also tries to focus on hard-to-recycle materials during RecycleMania. This year, Styrofoam is a priority, so during the event kick-off students built an igloo out of Styrofoam blocks. In late January, Campus Recycling hosted a week-long Styrofoam collection event.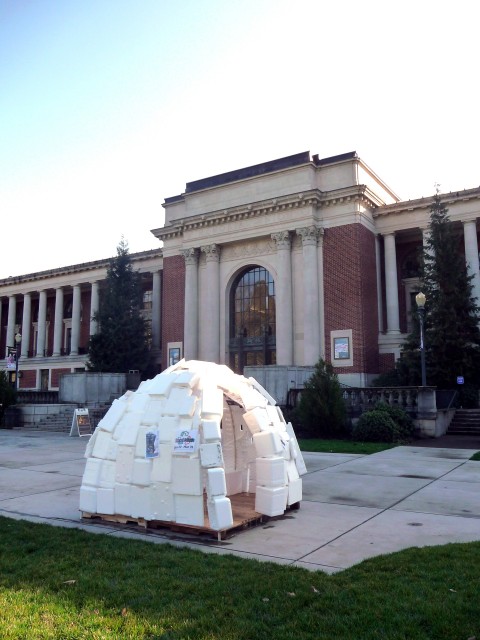 Andrea Norris, Outreach Coordinator for the university, gets to engage with students for fun events such as the disposable coffee cup swap-out. She roams campus looking for random people carrying paper coffee cups and asks if they would use a reusable hot beverage cup if they had one. If they say yes, she gives them a nondisposable mug.
Norris is also working with the Greek system on a can and bottle collection competition. Whichever sorority or fraternity collects the most redeemable beverage containers wins a prize, and all the money from the bottle and can redemption gets donated to charity. Norris acknowledges that RecycleMania is a lot of work, but she feels it's well worth it. "We're using this competition to put a fire in people and encourage them to recycle," she says. "The idea is to give people the knowledge and skills to recycle during these 10 weeks and hope they'll continue all year long." What better way to light a fire under college students than the chance to take out their rival university? (Well, besides free food, perhaps.) Oregon State has beat the
University of Oregon
, a school that might be just as well known for a focus on sustainability, in a RecycleMania Civil War ever since they started competing. Last year, the final score was OSU 20.8, UO 15.3 (in pounds of material recycled per student, that is). In 2010, a student made a trophy from reused materials so the campuses would have something to pass back and forth — if UO ever musters a win. Does Norris have a prediction on what will happen this year? Absolutely. "We're planning on keeping that trophy," she says with confidence.
RecycleMania, an annual competition pitting more than 600 colleges and universities against each other in recycling and composting competitions, is now in its 12th year. The 2012 competition, which began February 5, runs through March 31.