For the fourth year in a row, the
University of North Dakota
is participating in
RecycleMania
, the friendly recycling competition between North American colleges and universities. RecycleMania is designed to help reduce waste, increase recycling rates and raise awareness of conservation issues across campuses.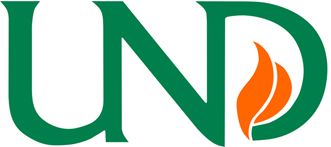 RecycleMania officially began in February 2001, when Ohio University's Ed Newman and Stacy Edmonds Wheeler from Miami University decided to do something to increase recycling in the residence and dining halls on their campuses. During that first competition, Miami and Ohio, already rivals in athletics, went head to head to see which school could recycle the most. Miami University won the challenge. UND's main goal in this year's competition is to increase student awareness of campus recycling and waste reduction.
In January of 2008, UND President Charles Kupchella signed the
American College and University Presidents Climate Commitment
, which committed UND to find ways to reduce its greenhouse gas contributions. The campus recycling program is a component of the Presidents Climate Commitment and by that time was already well established, keeping nearly 500 tons of waste material out of area landfills annually. UND came in 154th out of 294 schools in its first year in the competition in 2009. The Per Capita Class is the original RecycleMania competition, with schools competing to see which can collect the largest combined amount of paper, cardboard, bottles and cans per person. UND's cumulative recyclables were 10.32 pounds per person. The winner, McNeese State University, collected 76.19 pounds per person. In 2011, UND came in 128th out of 363 schools in the Per Capita Class with 12.56 pounds of recyclables per person. That cumulative total will almost certainly rise in 2012. And, according to RecycleMania, the true determination of success continues to be measured by the degree to which students and staff are engaged in recycling and waste reduction issues.
RecycleMania, an annual competition pitting more than 500 colleges and universities against each other in recycling and composting competitions, is now in its 12th year. The 2012 competition, which began February 5, runs through March 31.