Background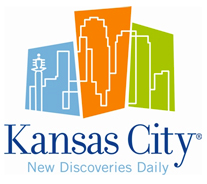 KC Recycles is the name of Kansas City, MO's (pop. 464,310) curbside recycling program, but it might be a good slogan for the city's marketing department to consider as well. In 2009, the city recycled 19,000 pounds of waste. And, like an increasing number of U.S. cities, Kansas City is doing it by utilizing a simplistic single-stream curbside system. Recycling is voluntary on an as-needed basis for residents of single-family homes and small apartment complexes, but pick-up occurs on a weekly basis.
Materials recycled
Paper
Including office paper, junk mail, newspapers, phonebooks, catalogs, magazines, cardboard (thick corrugated and thin cereal box type), soft and hardback books, pizza delivery boxes without food, cardboard egg cartons and shredded paper in a paper bag that is labeled as "shredded paper."
Plastics
Plastic bottles with a neck #1 and #2, such as water and soda bottles, milk jugs and detergent bottles (lids and rings removed)
Plastic containers #3 thru #7, such as yogurt and margarine/butter tub containers
Metals
Aluminum and steel cans
NOTE:
Glass, plastic bags and Styrofoam
not
accepted.
Frequency
Curbside pick-up occurs weekly, coinciding with regular trash pick-up. Recycling bins must be placed curbside next to trash bins. Day of pick-up depends on location. A
map
is available on the city website for reference.
Other programs
Residents can place extra recyclables that do not fit into the blue bin in cardboard boxes, paper bags or plastic tubs next to the bin. Extra bins can be purchased at Ace Hardware and Price Chopper stores in the area for $9. Kansas City provides a twice-yearly leaves and brush pick-up that goes back to the days before the KC Recycles program began. Glass can be dropped off at a number of Kansas City recycling centers, but is not accepted curbside at this time. The city has a
household hazardous waste
drop-off program set up at the Environmental Campus on 4707 Deramus Ave. Drop-offs are welcome Thursdays and Fridays from 9 a.m. to 6 p.m. and Saturdays 9 a.m. to 4 p.m. (excluding holidays). The facility accepts paint and paint products, household cleaners, aerosols, pesticides, lawn and garden products, used oil, fuel, car batteries, household batteries and household chemicals. Periodic HHW mobile collection events also take place throughout the region. For a schedule, click
here
.
More information
Visit the
KC Recycles
for more recycling program info.