Background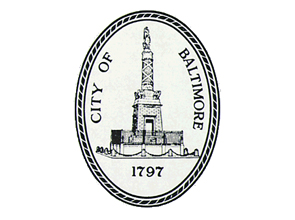 Baltimore, a city of 621,342 on the Chesapeake Bay, has always been one America's most distinct cities, filled with a seemingly never-ending number of neighborhoods and districts. It's fitting, then, that "Charm City" has one of the most extensive recycling programs in the U.S. The City of Baltimore's curbside recycling program, a single-stream system that utilizes sharp yellow recycling bins (available in 25-gallon [$12] and 18-gallon [$5] sizes), accepts just about anything residents would commonly recycle.
Materials recycled
Paper
Including corrugated cardboard, paperboard, hardbound and paperbound books, frozen food packaging, mailing boxes, show boxes, waxed cartons, juice boxes, junk mail, envelopes, paper (all colors and types), folders, catalogs, magazines, newsprint, non-metallic wrapping paper and shredded paper.
Plastics
Including plastic bottles, containers and jars numbered 1 through 7, drinking cups and prescription bottles (lids OK).
Metals
Including empty aerosol cans, aluminum cans, aluminum food containers, clean aluminum foil, aluminum pie pans, steel cans, steel containers, tin cans and tin foil.
Glass
Clean food and drink bottles and jars
Frequency
Curbside pick-up occurs on a weekly basis, day of the week depending on location (a collection map is available
online
.) Bins must be placed curbside by 6 a.m. on the day of pick-up. For zones with pick-up that falls on scheduled holidays, service occurs the following Saturday.
Other programs
Rigid plastics (such as milk crates, buckets, laundry baskets, lawn furniture, totes, plastic drums, coolers, flower pots, water bottles, pallets, pet carriers, shelving, closet organizers and old trash/recycling bins) can be taken to
citizen drop-off centers
one through five for recycling. As well, electronics drop-off is available at citizen drop-off centers one through five Monday through Saturday during regularly posted times. Accepted items: cell phones, CD players, CD-ROM drives, computer monitors (CRT and flat), remote controls, copy machines, desktop computers, docking stations, fax machines, gaming consoles, hard drives, household batteries, rechargeable batteries, keyboards, laptops, mainframes, mice, microwaves, modems, network hubs, peripherals, power cables, printers, circuit boards, radios, scanners, servers, stereos, switching boxes, tape players, TVs (flat-screen and CRT), telephones, terminals, toner/ink cartridges, UPS and VCRs. Household hazardous waste is accepted for drop-off at the Northwest Citizen Convenience Center at 2840 Sisson St. on the last Friday and Saturday of the month from April through November. Residents must be able to identify the material they are looking to dispose of and must be able to provide proof of residence in Baltimore.
More information
Visit the
City of Baltimore Public Works website
for more recycling program info.