Background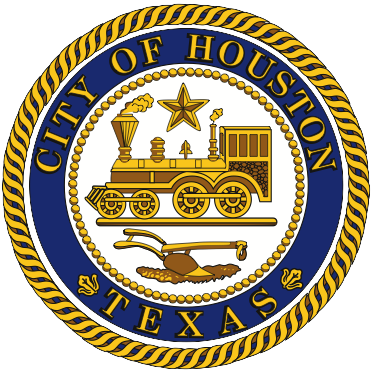 Houston is the fourth-largest city in the entire U.S. with a population of 2,160,821, so it should have a substantial recycling program, right? Well, Houston offers not one, but
two
different bi-weekly curbside recycling programs courtesy of its Solid Waste Management Department. The standard curbside collection, utilizing 18-gallon green bins, has serviced the City of Houston since 1990. The city now also utilizes an automated single-stream recycling program (welcoming glass collection for the first time) utilizing 96-gallon wheeled bins. At press time, the service is available to approximately 70,000 households in the City of Houston. Automated collection vehicles collect the bins in these designated service areas. Households in the automated collection service area are eligible to receive
Recyclebank
points (five points for every 2 pounds of recyclables collected; up to 450 points per month) as well.
Materials recycled
Paper
Including magazines, catalogs, mail, newspapers, office paper, phonebooks and flattened corrugated cardboard.
Plastics
Clean plastic bottles and containers numbers 1 through 5 and number 7
Metals
Rinsed and drained aluminum and tin cans
Other
Used oil can be placed in a screw-top container and placed beside the bin for collection.
Frequency
Curbside pick-up occurs on a bi-weekly basis — "A" or "B" weeks depending on location (a collection guide, organized by ZIP code, is available
online
).
Other programs
A number of facilities around the city are available to Houston residents for electronics recycling. A list of locations and items accepted is available
online
. Saturday drop-off events are also provided from 9 a.m. to 3 p.m.: the first Saturday of the month at Kingwood Metro Transit Center (3210 W. Lake Houston Pkwy.), the second Saturday of the month at the Ellington/Clear Lake Neighborhood Recycling Center (Hwy. 3 at Brantley Road) and the third Saturday of the month at Center Street Recycling Center (3602 Center St.). Because yard waste accounts for 30% of all collected waste in Houston, a weekly yard trimmings recycling collection program was founded. Grass clippings, small branches and leaves can be bagged (using any of the city's
approved compostable bags
) and placed curbside. City rules state that the bags cannot weigh more than 50 pounds and must be placed 3 feet from automated collection bins. The City of Houston Building Materials Reuse Warehouse (9003 Main St.) accepts building materials for recycling and reuse from companies and individuals. All details are available
here
.
More information
Visit the
City of Houston Recycling website
for more recycling program info. You can also "Like" the Solid Waste Management Department's
Facebook
page.