Background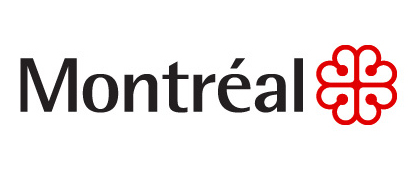 Montréal's (pop. 1,649,519) residential recycling program dates back to the late '80s — marking the city an official pioneer in Québec's recycling realm. Long a cultural and economic engine for Canada, Montréal is also one of the country's greenest cities, with a single-stream recycling collection system that is truly all-encompassing — all residential buildings in the city (Canada's second largest, by the way) have access to the collection program.
Materials recycled
Paper
Including newspaper, junk mail, periodicals and magazines, loose paper (stapled is OK), envelopes, cereal boxes, frozen food boxes, laundry soap and shoe boxes, cardboard tubes, flattened cardboard boxes (must be tied and placed next to green bins curbside), file folders, paper bags, phonebooks and soft-back books. Milk cartons and juice boxes are also OK.
Plastics
Plastics #1 through 5 and #7 are accepted, including soft drink and water bottles, food containers, yogurt cups, household cleaning bottles, cosmetic and health product containers, flower pots, lids and caps. Grocery and shopping bags, dry-cleaning bags, bread and pastry bags (clean), milk bags, paper towel bags and similar items are also acceptable.
Metals
Cans, lids, caps, aluminum hangers, plates, unsoiled aluminum foil
Glass
Bottles, pots and flasks of all shapes and colors (labels OK)
Frequency
Curbside pick-up occurs weekly. Recycling bins must be placed curbside.
Other programs
Montréal's Ecocentres are convenient drop-off recycling locations for items that are not accepted into the curbside bins. Items such as clothing, appliances, large objects, construction and demolition materials, used tires, household hazardous waste, wood, dirt and more are accepted at these facilites. There are currently six
Ecocentre locations
throughout Montréal. Other hard-to-recycle items can be dropped off at various spots throughout Montréal neighborhoods:
cell phones
can be placed at fire stations for recycling; expired drugs can go to most drugstores;
car batteries and used motor oil
can head to garages;
leftover paint
is accepted at most hardware stores. Compostable material is collected curbside in paper bags to be made into reusable compost that is distributed twice annually throughout the city.
More information
Visit the
City of Montréal Environment website
for more recycling program info.