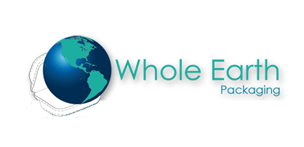 It's no secret that protecting the environment is important, which is why at
Whole Earth Packaging
we have a large assortment of earth-friendly products to help you live an earth-conscious lifestyle. Whether a business is looking to cut back on its waste or a family is searching for ways to lower its carbon footprint, we have all of the eco-friendly products needed at Whole Earth Packaging!
Chinet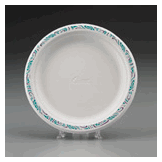 Some of our
Chinet
products include Chinet bowls, drink carriers, clamshell containers, Chinet hot cups and lids, Chinet plates, platters and trays. These eco-friendly dinnerware products are made from preconsumer recycled materials. They are biodegradable and can even be used in a composting bin!
Bio Bags
Completely compostable and biodegradable,
Bio Bags
are the most eco-friendly bags you'll ever find. Choose from a variety of bags, including garbage bags, produce bags and more! The Bio Bag Company is the world's largest brand of compostable bags. In fact, all Bio Bag products are certified by the
Biodegradable Products Institute
.
Eco Products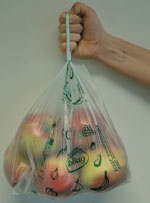 Eat eco-friendly with corn cutlery; sugarcane bowls, plates and containers; eco soup cups; Dispozo Straws; eco straws; and eco hot cups. Some of our
eco products
, such as corn straws and hot cups, are available in different colors. Many of our eco products are made using plant-based renewable resources, while others are made using post-consumer recycled materials. Join Whole Earth Packaging, and do your part to help save the environment by using sustainable, renewable, compostable and biodegradable products in your home or business. You can learn more about our products at
WholeEarthPackaging.com
.
As a leader in supplying and delivering sustainable and environmentally friendly bioplastics, Whole Earth Packaging is capturing the market share from traditional petroleum-based plastic products through:
Sustainable plastic at the right price — Whole Earth Packaging carries only the bio-resins products with a competitive price structure versus petroleum-based resins.
Quality — Whole Earth Packaging carries products made from resins that exhibit comparable or superior performance characteristics versus petroleum-based plastics.
Increased end-user demand — Whole Earth Packaging has established relationships with the top bioplastic manufacturers in North America. This ensures Whole Earth Packaging can meet consumer demands while maintaining a competitive price point.
Forced demand — Increasing legislation and green initiatives in the U.S., Europe and Asia is speeding up demand for renewable bioplastics