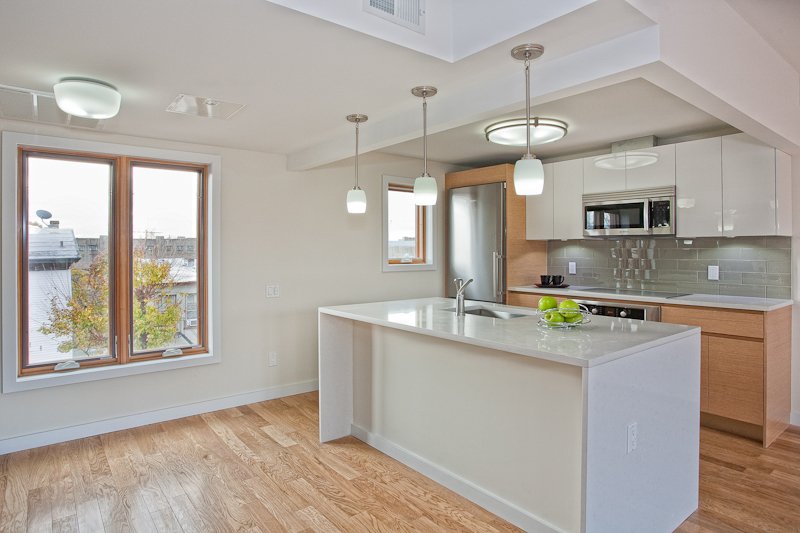 If you are considering a move to Brooklyn, NY, and you care about sustainability, take a look at
Jade 8
condominiums. Recently opened, Jade 8 features eight green condominiums custom-tailored for an environmentally aware buyer with a lot of green in the wallet. The introductory prices run from $685,000 for a 905-square-foot two-bedroom/two-bathroom unit, to $1.15 million for a 1,475-square-foot three-bedroom. Each unit provides the following green elements: Included in the healthier and more efficient lifestyle awaiting homeowners at Jade 8 are fresh air filtration systems via heat recovery ventilation (HRV), low-
VOC
paint,
LED
lighting, energy-efficient Loewen windows and recycled materials such as sound insulation and Caesarstone countertops.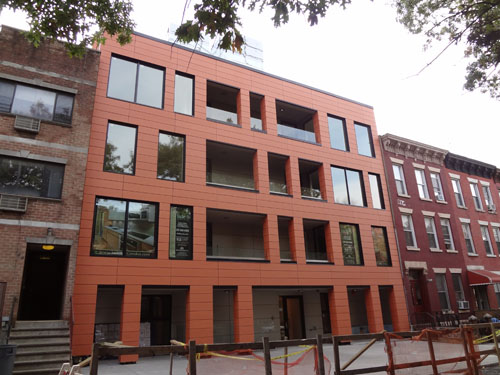 The kitchens have oak and lacquer cabinets and those gorgeous Caesarstone counters. The quartz used to make these counters is a mineral byproduct of mining operations, so instead of being dumped into a landfill, the material is used to create ecologically friendly countertops. The wall and floor insulation is also made from recycled materials. The kitchens are stocked with energy-saving appliances and low-flow faucets, and are equipped with magnetic-induction cooktops and convection ovens, resulting in a cooler, more energy-efficient cooking environment. All units include private outdoor space, from deep back yards, to large balconies and sprawling roof decks. There is a common "green" roof that provides residents additional shared outdoor space. It is also utilized to promote drainage when it rains and help keep things cool in the summer months. Each residence also has high-efficiency heat pumps and A/C units. One of the most important aspects of a sustainable home or condo is that it provides clean and healthy air by using an energy-saving heating and cooling system. HRV systems consist of an air exchanger that utilizes both clean and stale air to create warm (or cool) air depending on the desired temperature. According to
Popular Mechanics
, "HRVs can recover up to 85 percent of the heat in the outgoing airstream, making these ventilators a lot easier on your budget than opening a few windows. And, an HRV contains filters that keep particulates such as pollen or dust from entering the house." Jade 8's site states that the key to living in a healthy environment is "breathing healthy air, and living in a sustainable structure. The Jade 8 condo complex uses an HRV fresh air filtration system to accomplish this goal."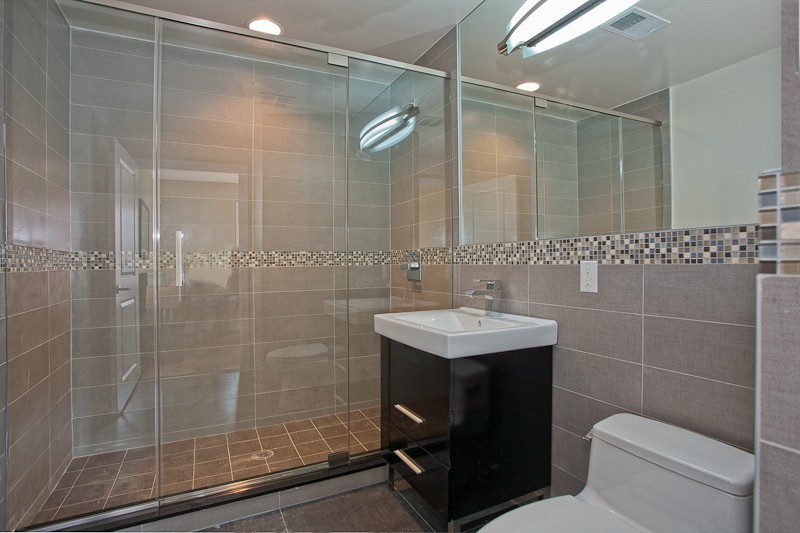 The official launch of the building was in January 2012 and, at press time, three of the eight condos have been sold. Units still available include one one-bedroom unit (listed at $775,000) and four two-bedroom units (ranging from $685,000 to $695,000). When in Brooklyn's Gowanus neighborhood, stop by Jade 8 at 186 8th St.