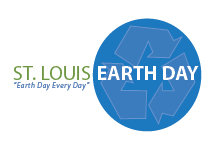 Where:
Forest Park Muny Grounds, St. Louis
When:
Sunday, April 22, 2012, from 11 a.m. to 6 p.m.
What:
The third-largest Earth Day celebration in the U.S. combines a festival, symposium, recycling extravaganza and greening workshop into an all-out eco-friendly blitz. The 23rd annual festival, which is free to all attendees, will feature more than 200 artists, educational exhibitors, food vendors, businesses and organizations sharing how ordinary people can do extraordinary green things. The recycling extravaganza is billed a spring cleaning day of sorts for hard-to-recycle items from 9 a.m. to 3 p.m. on the 22nd at the St. Louis Community College Forest Park campus parking lot, off Oakland Avenue. Only those items on the
official list
will be accepted.
More information:
stlouisearthday.org