One thing that most men have in mass quantities is old neckties. They usually sit in a closet collecting dust, get recycled through organizations such as Goodwill or (gasp) end up in the landfill. This is where Utah-based
Narwhal Co.
 comes into the picture. Narwhal Co. recycles vintage neckties and turns them into products that are used every day, such as wallets, passport covers and even bracelets. The goal of the company is to "create an accessory that feels as good to own as it does to make." Founder Court Godfrey, an entrepreneur at heart, was burnt out from working in front of a computer every day. After a series of brainstorming sessions, he took the idea to his basement, borrowed a sewing machine and learned to sew. After gaining positive feedback from selling at a local artist market, Godfrey quit his job and started working on his own business full time.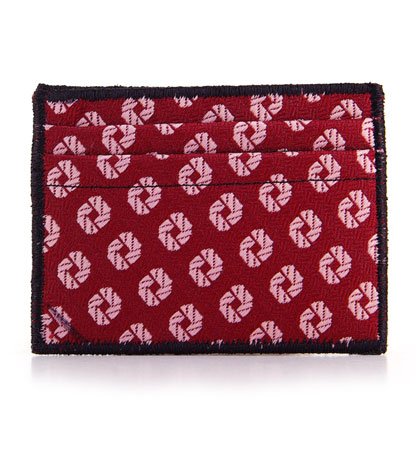 Godfrey says on his website that he wanted to produce something that is unique and green, and Narwhal Co. is certainly that and more. We love how each handmade item is recycled from fabric that is known for its bold patterns while being one of a kind as well. In other words, while you are bound to get tons of compliments, your friends won't have the opportunity to purchase the exact same one. The wallets start at about $22 and are available in three sizes: the
Tie Fold Wallet
, the
Wheeler Dealer
and the
Sattley Slim
. Each is made to be compact but still have the ability to hold a few credit cards and some cash as well. Also available are
passport covers
and
super-hip bracelets
. Narwhal Co. products are available at several retail shops across the country and through the company's retail site. Just a heads up if you order online: Because each product is one of a kind, that means that when you add a product to your cart nobody else can. But, after 15 minutes, it's back up for grabs if not purchased. We know you'll love Narwhal Co. as much as we do, so if you like something you better head on over to the company's website and purchase it ASAP.