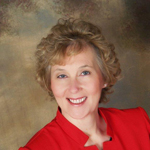 Anna Gilmore Hall is described as a "nursing luminary," and rightly so, as she splits time as the editor of 
Greenhealth Magazine
 and as the Executive Director of Practice Greenhealth. But, first and foremost, Gilmore Hall identifies herself as a nurse, which she says is an important title that recognizes the link between health and the environment. Practice Greenhealth is a nonprofit member organization that works to find environmental solutions for the healthcare sector, creating greener, safer workplaces along the way. The nonprofit deals with everything from green-building solutions and sustainable business practices, to responsible end-of-life policies for medical supplies and products. The group currently has approximately 1,100 hospital members. "Not only do we as healthcare providers need to heal our individual patients, but also the environment and the communities that we are serving," Gilmore Hall says. "We also know that the healthcare sector is facing a rising disease burden. Over the last 15 years, science is implicating environmental threats to health as becoming impossible to ignore."
Listen to Anna Gilmore Hall's segment here.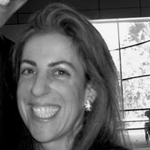 Los Angeles-based Deborah Kattler Kupetz worked in clothing manufacturing for a decade-plus before heading back to school to earn double master's in social work and gerontology. Now, her focus has shifted to greening the event-planning business, a gap she felt needed to be filled in the Southern California area. Five years in, Kattler Kupetz is consistently relied upon to plan and execute green-focused events — everything from professional functions to birthdays and bar and bat mitzvahs — in the LA area and beyond. Kattler Kupetz's "Second Day Events" concept, in particular, is of green interest: using the materials from one event to power a separate event on a later date. "The green space is not necessarily a profit-driven opportunity," Kattler Kupetz admits. "The nature of my business is to reduce, reuse and recycle. There are so many ways I can make an event a little easier on the earth. There are all kinds of things we can do, and people appreciate it, because it feels different."
Listen to Deborah Kattler Kupetz's segment here.