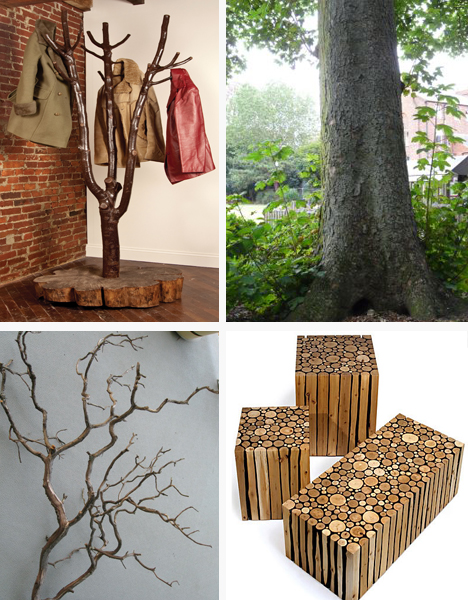 Oh no! A tenacious storm just knocked down several trees in your neighborhood. The good news is that no one got hurt, and all of the cars and homes in the fall-out zone managed to emerge from the incident entirely unscathed. Beyond the tattered leaves and bits of bark shards littering the ground, the bad news is that everyone has been pointing fingers, trying to heap the responsibility of cutting up all of that dead wood into manageable pieces on someone
other
than themselves. Time is precious, after all, and who really wants to spend their valuable free time wielding a chainsaw so they can drag dead tree chunks to the curb for the sanitation department to take away? Um,
you
do! Here's your chance to become the neighborhood savior. While you gallop in on your white horse to save the day, there's no need to broadcast the fact that you will then take the fruits of your labor — limbed tree sections — into your garage for a DIY free-for-all. It is there, behind closed doors, that you will transform what others view as a pile of unwelcome refuse into multiple décor-enhancing items that most people would willingly shell out beaucoup bucks for. Think you need special skills to make your homemade tree branch creations come together? No way, Jose. Take a gander at the diverse possibilities below and you'll quickly realize that with very little effort, you will be able to festoon your home with gloriously free, 100% tree-tastic, decorator-worthy specimens.
Inside the home
Granola-lovin' tree huggers aren't the only ones who will appreciate this thrifty yet easy-on-the-eyes
jewelry organizer
. Infuse your wardrobe with earthy soul courtesy of
woodsy clothing hangers
(and if you're feeling especially crafty, don't forget to add a few handmade
twig buttons
). A ho-hum mirror can be
trimmed with layers of branch segments
for a pleasing textural facelift. A rustic branch bookshelf can be
easily adapted
to suit a living room or bedroom wall, no matter your current interior design style. Adorn
vases
,
wreaths
,
tabletops
and even
walls
with mosaic-style circular branch slices (or more
haphazard slabs
for a truly rough yet esthetically pleasing look). Fallen tree branches morph effortlessly into
tabletop
or
floor
lamp bases, requiring no more than a
fresh coat of paint
to make them really shine. Your feline friends will be tickled pink when they behold the splendor of their outdoorsy yet equally refined
tree branch grooming perch
, and if you have children, why not
make them their own playtime version
? Curtains will get a welcome dose of down-to-earth style when they are artfully suspended on
reclaimed tree branch rods
. Separate rooms with a
dramatic vertical branch divider
. Hang keys, purse straps and reusable shopping bags on
tree branch wall hooks
. Don't forget to
treat your jackets and coats right
, as well. For a
family photo-displaying twist
, take snapshots off the wall in favor of a new tree branch perch. This concept can also be adapted to accommodate a
paper rose-adorned table centerpiece
. Create a grand décor statement by suspending massive
crystal and light strand-wrapped tree branches
directly above a dining area. Dial it back a few notches with a slightly more modest
candelabra chandelier
or a comparably tame
branchy tabletop candelabra
.
Outside the home
Move over brick, tile and stone garden pavers. There's a new
sliced branch kid in town
. You can frame the perimeter of your garden with a
woven tree branch fence
or train limbs to form a
living framework
. Emulate the
majestic horse sculptures of Heather Jansch
or introduce a tongue-in-cheek sense of humor to your back yard with a decidedly
more quirky artistic statement
.
Enhance the façade
of a storage shed or greenhouse with stripped branches. Try making a
decorative overhead trellis
or perhaps 
something more functional
for your container garden escapades. Bask in the sun while reclining ever so peacefully upon a beefy,
reclaimed tree bench
or a
two-seater with built-in back support
.