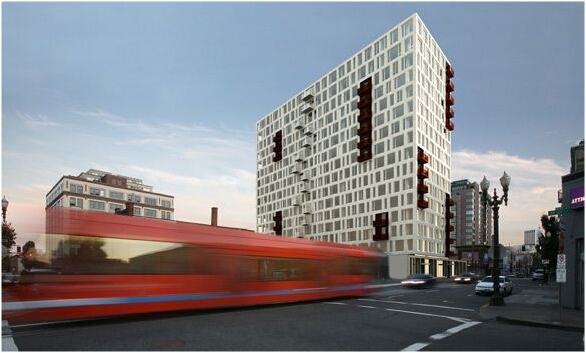 In the building industry, the United States Green Building Council's Leadership in Energy and Environmental Design (
LEED
) program is the most widely recognized standard for green building design. Patrick Kessi, a principle at Oregon-based
W&K Development
, knew he wanted to meet LEED standards from the beginning of his work on
937 Condominiums
, a 16-story residential tower in Portland's trendy
Pearl District
. "We always try to be the best in every aspect of development," Kessi says. That commitment extends to sustainability. What happened more spontaneously was the level of LEED certification 937 Condominiums achieved. When the building opened in 2008, it was only the third high-rise condo complex in the country to receive LEED certification at the Platinum level, the program's highest rating. Kessi says that by the time they'd incorporated the myriad green features called for in the building's design, they were so close to reaching LEED Platinum standards that they went the extra mile to meet that target. The designation is likely to win big points with eco-conscious Portland consumers looking for new digs.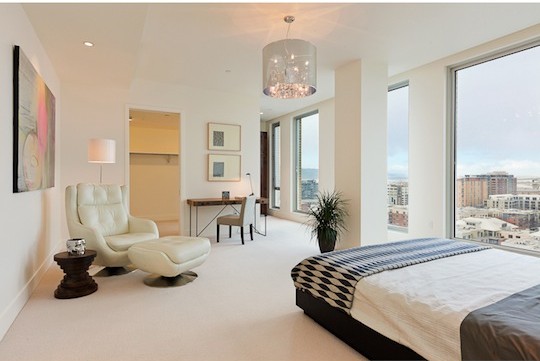 Some of the building's major green features include:
An eco-roof graces the top level, which gets plenty of action in the rainy Pacific Northwest. The green roof retains, filters, cleans and cools rainwater before releasing it into the nearby Willamette River. "It's important to cool the water from the roof because it's been warmed, which warms up the rivers and affects salmon runs," Kessi says.
Efficient light fixtures, low-volume-flush toilets and other features help the building utilize 40% less energy and 30% less water than many comparable buildings. These highly efficient systems not only protect the environment, but they also help keep tenants' ongoing expenses low.
Heat pumps continually pull fresh air into the units, and low-VOC materials help ensure good indoor air quality.
Every unit has LEED-compliant appliances, including refrigerators that use non-ozone-depleting gases.
93% percent of the waste generated during construction was recycled.
Recycling bins come standard in all units to make it easier for residents to recycle. Space is at a premium in condos, as Kessi points out. "If you don't provide for recycling, some people might not do it," he says. So, they had the builders install built-in bins in the kitchen cabinets. This prevents residents from having to cram recycling containers under the sink with the trash, and it's more "esthetically pleasing" than having a bin sitting out. Once recyclables such as glass, paper and cans have been collected, residents can carry them down to the main level and empty them into larger recycling collection containers that are picked up regularly.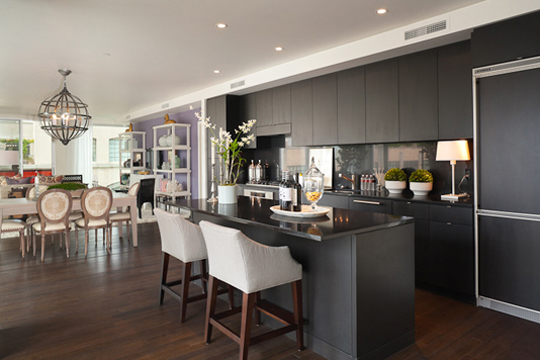 Kessi admits that it was tough to justify some of these added costs to his investors. "The hardest thing was knowing we would need to spend more money," Kessi explains. But, in the end, the investment has paid off — at press time, all but three new homes have already sold.
Only three units remain on the market at 937 Condominiums. The two-bedroom units that are still available range from $500,000 to $700,000. (Prices and availability at time of publishing.) When in Portland's Pearl District, stop by 937 Condominiums at 937 NW Glisan St.