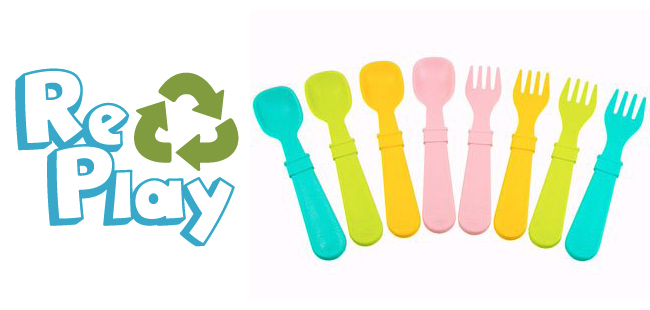 Many people consider plastics a nuisance. They are lightweight and it can be difficult to find a market for them. But, for Amy Shumway, owner of
Re-Play
, recycled plastic is a dream come true. Shumway spent much of her career working at major corporations that designed plastic housewares and toys. She liked the work, but was frustrated by the level of toxicity in everyday items designed for children. "Walmart carries a lot of organic food because customers have demanded it, but people haven't really demanded a lot of innovation in toys," Shumway says. "I realized there was a much better way to do things." Shumway left the corporate world and started out on her own, determined to make products that were better for kids. She had some luck making products with
corn plastic
 and organic fibers under the name
Dandelion for Baby
. The company produces toys, clothing, bags and tableware. The problem? The raw materials are expensive, so the finished products are really only accessible to a certain percentage of the population. What Shumway really wanted was a product that would be affordable to almost anyone. She started experimenting with plastics and discovered that using recycled materials could make her products less expensive. Three years later, Re-Play was born. The line, which includes sippy cups, plates, bowls and cutlery in four colors, is made from
high-density polyethylene
, also known as HDPE or plastic #2. Recycled milk jugs from community curbside programs are the main source of raw material. Items are dishwasher-safe, and they're free of
BPA
,
phthalates
and
PVC
, so they're food safe, too (although Shumway cautions that food should never be microwaved in any plastic container). To keep costs down, Shumway has the products manufactured at the
Habilitation Center
, a nonprofit organization in Boca Raton, FL, that helps adults with special needs learn job skills. Re-Play products run $3 to $7 per package, making them relatively affordable — especially since they are designed to last. Shumway once ran over some bowls with her car to see what would happen. They got pretty dirty, but they didn't break. "We hear from people that they're throwing away their other stuff and replacing it with this because it's more durable," Shumway says. Both the packaging (which is made from cardboard) and the product are made from recycled and recyclable material. When you're done with both they can be put in a curbside recycling bin or taken to a
local recycling center
. Re-Play products are available at many Walmart stores and on the company's website. Shumway encourages customers to visit the company's
Facebook page
 and post comments about the product line.