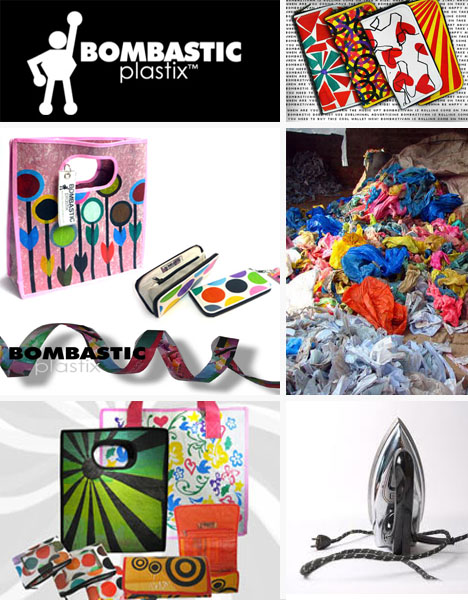 We hear about widespread global pollution all the time — things like tiny plastic particles clogging oceanic gyres, crumpled-up paper waste littering highways and cigarette butts tangled amid natural riverbed vegetation. Such a shame, we tell ourselves, but continuing with our daily routines ultimately shifts that awareness once again into the background. But, there is a big difference between hearing about trashed landscapes and actually seeing them with your own eyes.
The majority of us has at one point or another borne witness to a shockingly pervasive pollution spectacle firsthand, and upon recognizing the gravity of the situation, we have asked ourselves how on earth we can make a difference. We're serious this time. The madness has to stop! Although being well intentioned is a plus, grappling with the mechanics of precisely how to mitigate a full-scale mess is often daunting, prompting us in sheer exasperation to just stick with what we know in our small corner of the woods. The sight of Bolivia's chain-link fences studded with wind-strewn plastic bags certainly made an impact on Samuel Miller, so much in fact that 10 years later, when he stumbled upon a DIY Internet tutorial explaining how to transform old plastic bags into a new-to-you messenger bag, he found his mission in life. With the assistance of his significant other, Niluh Indrawati,
Bombastic Plastix
was born. Headquartered in Bali, Indonesia, the goal of the company is simple yet incredibly effective: Turn plastic trash into treasure. This is achieved by employing Balinese trash collectors to rescue plastic bags from a local landfill. Upon cleaning and sterilizing the material, it is ironed and ultimately bonded with an adhesive at high temperatures to create a workable textile that can be cut and sewn into myriad bags, wallets and pouches. Aside from the obvious eco-vibe, what really makes Bombastic Plastix's inventory stand out are the vibrant designs. Unlike other companies that stamp colorful graphics on the exterior of their final products, the Balinese organization enlists the expert assistance of its highly trained design staff to hand arrange individually cut, multitoned plastic bag pieces prior to the fusion process for patterns that are as vibrant on the front of each completed accessory as they are on the interior. Amazingly, Miller launched the entire endeavor with nothing more than a $5 iron, oodles of salvaged plastic bags and sheer determination. After creating multiple prototypes and continually refining his designs, he was encouraged by the fact that his creations were not only waterproof, lightweight and stain resistant, but also comparable in durability to leather. Today, the company thrives through the sale of various types of roomy, ultra-durable bags (duffel, tote-style, etc.) as well as assorted zippered wallets and smaller cosmetic bags, but that just scratches the surface of the 
anticipated product line
. In the near future, Bombastic Plastix will offer protective laptop cases, backpacks, stylish purses and travel accessories. Plus, 
the company has plans
to transform its bonded recycled plastic into durable sports gear as well as an agricultural weed barrier/moisture-retentive textile embedded with drip irrigation technology. Not too shabby for a bunch of waste that would have otherwise clung unceremoniously to trees and shorelines! An endeavor of this wide-sweeping magnitude certainly doesn't happen overnight, so Miller and Indrawati certainly deserve praise for their steadfast determination and wonderful execution. More than anything, though, Bombastic Plastix demonstrates that creative vision can pave the way for a much-needed eco-solution that is just as fanciful as it is rich in social and environmental value.