Background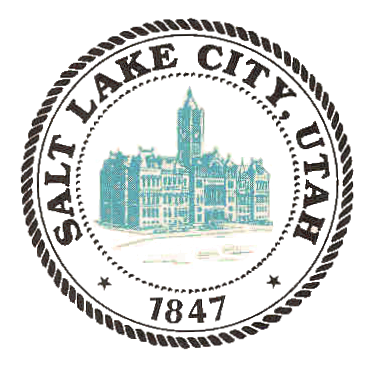 Salt Lake City (pop. 189,314), Utah's capital and the urban center of the largest metro area in the Intermountain West, is also home to one of the nation's more effective recycling programs. Salt Lakers recycle an average of 950 tons of material every month. The city's contracted haulers pick up curbside recyclables from approximately 9,000 households every business day. Optional monthly curbside glass collection was implemented citywide in 2013. Recyclables are collected in provided 90-gallon blue bins. Recyclables are taken to the county's
materials recovery facility
, where they are baled together by category and sent to recyclers.
Materials recycled
Paper
Including cardboard, cereal boxes, office paper, paperboard, magazines, paper towel tubes, junk mail, newspapers, phone books and shoe boxes.
Plastics
Including plastic containers numbered 1 through 7 (must be cleaned/rinsed), plastic-coated cartons and plastic bags.
Metals
Including steel cans and aluminum cans.
Glass
Curbside glass recycling uses an optional 35-gallon bin ($6/month on water bill) for once-monthly pick-up. Clean glass containers (all colors), jars and bottles are accepted.
Frequency
Curbside pick-up occurs on a weekly basis, same day as trash pick-up.
Other programs
Two free, full-service household hazardous waste drop-off facilities are available for Salt Lake County residents: Salt Lake County Landfill (6030 W. California Ave.; open Monday through Saturday from 8 a.m. to 5 p.m.) and the Trans-Jordan Landfill (10873 S. 7200 W. in South Jordan; open Monday through Saturday from 8 a.m. to 5 p.m.). Items accepted include electronics, antifreeze, batteries, oil, paints, pesticides, fluorescent lights, yard waste (wood scraps, trees, grass clippings [no sod], leaves, etc.) and other various chemicals. Two "mini service" HHW facilities are also open for county resident drop-off: Murray Public Works (4646 S. 500 W in Murray.; open Monday through Friday from 8 a.m. to 3 p.m.) and Sandy Public Works (8775 S. 700 W. in Sandy; open Monday through Friday from 8 a.m. to 3 p.m.). These facilities only accept antifreeze, batteries, oil and paint. Various HHW collection events take place throughout the year as well, sponsored by the
Salt Lake Valley Health Dept
. Salt Lake's county libraries accept fluorescent light bulbs for recycling.
More information
Visit the
SLC Green website
for more recycling program info.