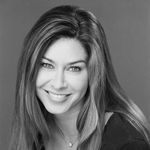 Laura Meyer, founder and CEO of the Ultimate Green Store, never expected to go into the retail business. With a background in law and a book about home improvement under her belt, Meyer became inspired to make a life change after her three sons began to suffer from respiratory illnesses. Researching all of the toxicity in her day-to-day life and making the appropriate changes helped Meyer's sons recover, but also sparked a new passion for this budding ecopreneur. Today, the Ultimate Green Store is one of the leading green retailers online. And it's easy to see why — the selection alone is truly astonishing, with products ranging from organic clothing for adults and babies, to office supplies and pet accessories and everything in between. Even green cleaning and dry cleaning products are available in the store — items that Meyer is extra passionate about championing. "'Clean and green' is a huge step in having a healthy home," Meyer says. "It all boils down to the chemicals that we bring into our homes."
Listen to Laura Meyer's segment here.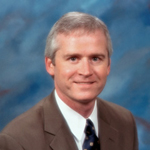 A career spanning 20 years at FedEx has only strengthened Mitch Jackson's resolve to improve the company's environmental standards wherever possible. As Vice President of Environmental Affairs & Sustainability, Jackson helps to preach sustainability-related transparency companywide. It's no secret that FedEx's footprint is wide: Serving more than 220 countries and territories, the shipping giant must continue to develop eco-friendly innovations as it grows. Moving more than 8 million parcels per day, mostly via aircraft and vehicles, can certainly take an environmental toll, but FedEx is committed to reducing emissions and improving fuel efficiency, something Jackson says is only the responsible thing to do. "We move the goods for our customers, but in essence what we're doing is helping to connect the world," Jackson explains. "Not only does that have an environmental impact that we have to address, but it also has a social good that it provides."
Listen to Mitch Jackson's segment here.