Would you rather…
… eat a salad while standing up in front of a sink or while comfortably sitting down at a table?
… arrange the pieces of a recycled dishware mosaic on your slumbering dog's belly or upon a solid work surface in your crafting room?
… mince a medley of garden-fresh veggies directly in your lap or on a cutting board placed squarely upon a countertop?
… write out birthday cards against a wall, or… you can probably see where this is going.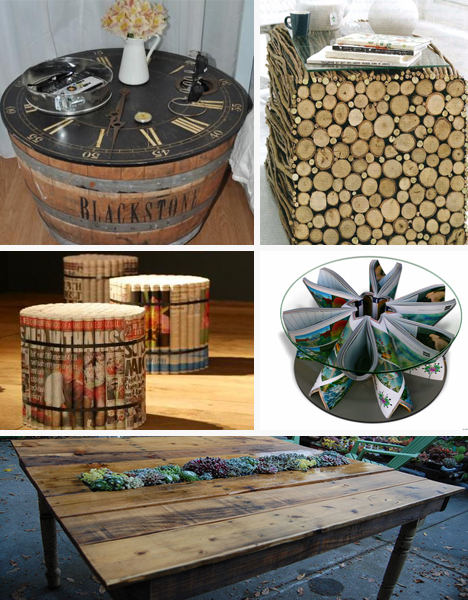 We sure do use tables and flat surfaces for a lot of things. While they clearly help us to accomplish myriad tasks, they also make family meals and relaxing pastimes a lot easier, while also bestowing the rooms throughout our homes with decorative panache. Alas, tables can often be rather pricey, especially if you are in the market for a trendy new design, but in the mind of an avid DIYer, budgetary restrictions can often become the impetus for creative innovation. Revamping an old table by removing its pre-existing finish and applying a new, improved topcoat is certainly a viable option. Although the process is typically is time consuming, there are tutorials that demonstrate
how to pull an entire table facelift off in just an hour
. Then again, maybe you are looking for a one-of-a-kind, homegrown
table-building technique that offers significant impact without a lot of heavy lifting. Whatever your fancy, you will experience a creatively inspired eureka moment by the time you finish reading this article.
Resurface an old table with…
Create a new-to-you table with…