Background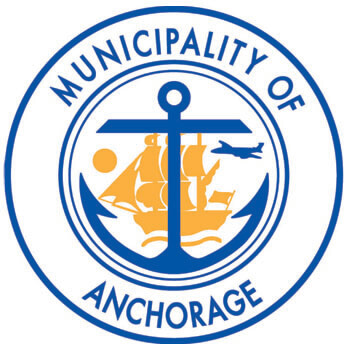 As part of an automated solid waste collection program that began in 2008, Anchorage, AK (pop. 298,610), residents were introduced to single-stream recycling to be collected in new 96-gallon bins. The program began servicing some 10,000 residences in Anchorage and will expand to include the entire Solid Waste Services collection area by the end of 2012.
Materials recycled
Paper
Including white and colored paper, glossy paper, junk mail, windowed envelopes, paperboard, newspaper and flattened/clean corrugated cardboard.
Plastics
Plastic #1 bottles and plastic #2 containers — only those with a screw top and neck. All items must be clean; no caps or lids accepted.
Metals
Including aluminum cans and tin cans. All items must be clean.
Glass
No glass accepted. Please see "OTHER PROGRAMS" below.
Frequency
Curbside pick-up occurs on a biweekly basis (or, every other trash pick-up day). A collection map is available
online
. Carts must be placed curbside by 7 a.m. on collection day and must be a minimum of 3 feet from any obstructions (cars, mailboxes, poles, etc.).
Other programs
Though Anchorage has looked into glass recycling, it is simply not economically feasible at this time. The municipality currently does not offer any drop-off locations as resources for residents. Research into this matter will continue in 2012. Anchorage has two community recycling centers available to residents for drop-off recycling. The Anchorage Recycling Center (6161 Rosewood St.) even takes plastic bags and film, items that are not accepted for curbside collection. The site is open 24 hours a day, seven days a week. The Anchorage Regional Landfill recycling area, northeast of town in Eagle River, AK, accepts items that can be placed curbside. Hours are Monday through Friday, from 7:30 a.m. to 5 p.m., and Saturday, from 8 a.m. to 5 p.m. The municipality is also investigating opening two additional drop-off centers — one on the east side of Anchorage and one southeast of town in Girdwood, AK. The Anchorage School District's 95 schools and five administrative buildings have recycled mixed paper and cardboard since the 2008-09 school year.
More information
Visit the
Municipality of Anchorage Solid Waste Services website
for more recycling program info.