Background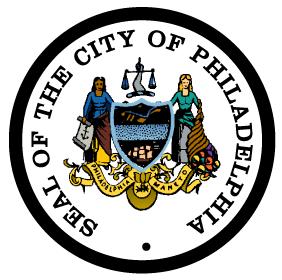 Philadelphia (pop. 1,547,607), a consolidated city-county and the largest metro area in Pennsylvania, has made recycling as simple as possible for its residents by introducing easy-to-follow single-stream guidelines. To incentivize residents to recycle as much as possible, the city came up with the
Philadelphia Recycling Rewards program
. Participants can earn gift certificates, gift cards and discounts to neighborhood businesses when they fill up those bins. The City of Philadelphia provides recycling bins for purchase at
locations throughout town
, but residents are encouraged to use their own rigid plastic bins as well. Any bin 32 gallons or smaller clearly labeled "RECYCLING" is suitable for curbside pick-up. Philadelphia residents can use multiple bins at a time if needed.
Materials recycled
Paper
Including flattened cardboard, newspaper, magazines, junk mail, phone books, food boxes (no plastic lining), computer paper, flyers, non-metallic wrapping paper, clean soda or beer cartons, juice and milk cartons, juice boxes, soup cartons and ice cream boxes.
Plastics
Plastic containers numbered 1 through 7 (no Styrofoam containers accepted). All items must be rinsed/cleaned.
Metals
Including aluminum cans, tin cans, empty aerosol cans and empty paint cans. All items must be rinsed/cleaned.
Glass
Glass food and beverage bottles and jars. All items must be rinsed/cleaned.
Frequency
Curbside pick-up occurs on a weekly basis, same day as trash pick-up (a collection schedule is available
online
).
Other programs
Philadelphia holds regularly scheduled
household hazardous waste
collection events throughout the year. Typically accepted items include computer electronics; TVs; paint and paint-related materials; kitchen, bathroom and cleaning solvents; automotive products (used motor oil, antifreeze, batteries, degreasers, etc.); kerosene and gasoline; fluorescent lights and CFLs; mercury; asbestos and more. A full listing of events and accepted materials and a breakdown of how this material is managed can be found on the
Philadelphia Streets website
. A "foam pilot program" has been established at the NE Sanitation Convenience Center. Residents and businesses can drop off clean foam #6 materials at the center, located at State Road and Ashburner Street. Operating hours are Monday through Saturday, from 8 a.m. to 6 p.m. There is no limit to the amount of foam materials that a resident can bring at one time.
More information
Visit the
Philadelphia Streets Recycling website
for more recycling program info.