Background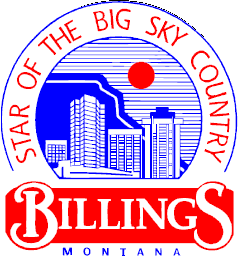 Billings (pop. 106,954), Montana's largest city, supports recycling service from private hauler
Earth First Aid
. The three-bin curbside collection service picks up recyclables regularly for a fee — $11.50 without glass or $14 with glass. Though the city does not have its own curbside recycling program (like many other cities), it does support various drop-off recycling locations and composting collection (more on these programs below).
Materials recycled
Paper
Including newspapers and inserts, magazines, catalogs, junk mail, envelopes (windows and labels OK), office paper, post-it notes, manila folders, paper ream wrappers, moving/mailing boxes, pizza boxes (clean) and cardboard egg cartons.
Plastics
Plastic bottles (rinsed and flattened; no lids/caps) and plastic bags (collected in one bag and tied shut). Plastic food tubs and containers are
not
accepted.
Metals
Aluminum and steel cans. No aerosol cans or scrap metal accepted.
Glass
Glass bottles and jars accepted (rinsed; no lids).
Frequency
Curbside pick-up occurs on a biweekly basis, same day as trash collection. Collection information is available
online
. Bins must be placed curbside the night before pick-up. All bins must have lids.
Other programs
Billings has two used oil/antifreeze drop-off sites: the Solid Waste Division office at 4848 Midland Rd., and the local landfill at 5240 Jellison Rd. These sites accept crankcase oil, hydraulic oil, gear oil, brake fluid, automatic transmission fluid and two-stroke oil. The program accepts these products from residents of Yellowstone, Treasure, Musselshell, Stillwater and Carbon counties. Christmas tree recycling occurs in Billings from December 26 through late January each year. Used Christmas trees can be dropped off at various sites throughout the city for use as mulch at Zoo Montana, local parks, local bike paths and conservation centers. Billings has installed various newspaper, cardboard and aluminum can drop-off sites throughout the city, including a cardboard recycling bin at the landfill. The city is working on implementing a yard waste curbside pick-up program, which should be up and running citywide in the next few years. Residents will be provided with a 96-gallon bin for weekly pick-up. For now, the local landfill allows drop-off of wood, barn waste and yard waste for composting. Compost is available for free from the landfill for those willing to haul it away.
More information
Visit the
City of Billings Recycling Programs website
for more recycling program info.