Background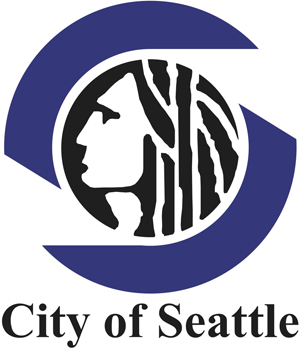 Recycling is actually the law in Seattle (pop. 634,535) — a city ordinance bans recyclables like paper, cardboard, plastic bottles, glass bottles and aluminum and tin cans from ending up in the trash. And, unlike many municipal recycling programs, Seattleites enjoy curbside recycling for free on a biweekly basis. Perhaps the above are reasons, coupled with a single-stream curbside program, are why Seattle is such a green-minded city.
Materials recycled
Paper
Including paper, paper cartons, flattened cardboard boxes and clean, coated paper.
Plastics
Including plastic bottles, jars and tubs; plastic trays, cups and containers; and plastic plant pots. Vitamin/pill bottles (not to be confused with cylindrical prescription bottles, which are not recyclable) are accepted. Plastic grocery, newspaper and dry-cleaning bags are accepted (contained in a tied plastic bag).
Metals
Including aluminum and tin cans, aluminum foil, aluminum pie tins, scrap metal (must be less than 2×2 feet) and lids (3 inches or wider).
Glass
Glass bottles and jars accepted.
Used motor oil
Collected at curbside for free. Must be in a 1-gallon plastic jug with a screw-on top. Limit two jugs per collection day.
Frequency
Curbside pick-up occurs on a biweekly basis. A collection calendar is available
online
. Carts must be placed curbside by 7 a.m. on collection day and must be within 3 feet of the curb.
Other programs
Electronics and bulky items like furniture, appliances and mattresses are collected for recycling for a fee. For an appointment, call 206.684.3000. Tires, scrap metal, vehicle batteries and curbside-accepted materials can be dropped off at one of two stations for recycling. North Station is located at 1350 N. 34th St. South Station is at 8105 5th Ave S. Both locations are open seven days a week, from 8 a.m. to 5:30 p.m. (closed on Thanksgiving, Christmas and New Year's Day; North Station also closed on the 4th of July). Some fees may apply.
More information
Visit the
Seattle Public Utilities website
for more recycling program info.