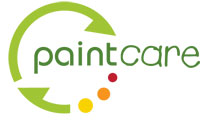 October 19, 2012 will mark the first day of the California Paint Stewardship Program established by a new law, AB 1343 (2010) by Assembly Member Jared Huffman, that requires paint manufacturers to develop a take back system for leftover paint from household and commercial consumers. The new program will be the second and largest of its kind in the United States. Oregon's pilot program started two years ago. Connecticut and Rhode Island are planning similar programs. Paint manufacturers, through the American Coatings Association, created PaintCare, a non-profit 501(c)(3) organization to administer the state programs. The non-profit will arrange for recycling and proper disposal of unused paint and conduct public education about proper paint management. More than 700 million gallons of architectural paint is sold each year in the U.S., and about 10 percent is available for recycling. Until now, leftover paint has been handled primarily by government-run household hazardous waste programs — many with strained budgets and limited days of operation. Assembly Member Huffman believes that this California PaintCare program will be particularly helpful to consumers and local governments: "This is an important program that will make paint recycling more convenient for Californians, reduce the financial burden on local governments, and protect the environment. It allows industry to take the lead in developing a safe and reliable system for the recovery and proper management of leftover paint. It's a win win win." "This program will make proper paint management more convenient for the public by setting up hundreds of new paint drop-off sites at retailers throughout the state," said Marjaneh Zarrehparvar, Executive Director of PaintCare. "It will also help local governments that partner with PaintCare by paying for the paint they already accept through their household hazardous waste programs." Funding for the program will come from a Recovery Fee that will be applied to the purchase price of paint sold in California and paid to PaintCare. Fees are based on container size as follows:
Container Size                                Fee Per Unit
½ Pint or Less                                    $0.00 More than ½ pint to 1 gallon              $0.35 1 Gallon                                             $0.75 More than 1 Gallon to 5 Gallons        $1.60 PaintCare will use the fees to pay for the transportation of leftover paint from partnering drop-off sites to processors for recycling and energy recovery. These fees will also assist PaintCare in its efforts to educate consumers on the importance of buying the correct amount of paint, using up leftover paint, keeping paint out of the trash, and recycling remaining unusable paint. For more information about the California Paint Stewardship Program or to find out where you can recycle your own paint, visit
paintcare.org
.
About PaintCare Inc.
PaintCare is a non-profit organization established by the American Coatings Association to implement Paint Stewardship Programs on behalf of the paint manufacturers in states that pass paint stewardship laws. To learn more about the importance of recycling and using up leftover paint, or to find a drop-off site near you, visit
paintcare.org
.