If you are looking to recycle an instrument, you can always check with your
local scrap metal recycler
, give it a second life by donating it to a local school or charity or check out
The Mr. Holland's Opus Foundation
.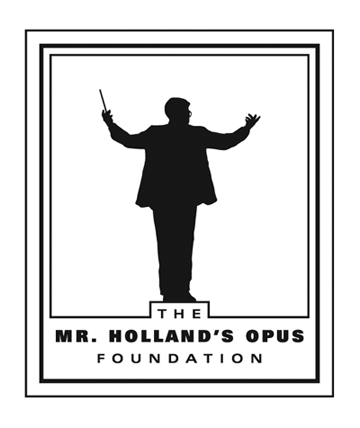 The Mr. Holland's Opus Foundation accepts donations of gently used band and orchestral instruments. The organization then has the instruments refurbished and sends them to needy music programs. If the foundation's name sounds slightly familiar, you might be thinking of the 1995 film,
Mr. Holland's Opus
, and there is a connection. The film's composer, Michael Kamen, started the foundation in 1996 as his commitment to the future of music education. Donations go to schools with a financial need and an existing musical program that have applied to and been selected by the grants program the organization runs. Every year, an average of 10,000 young people across the country benefit from The Mr. Holland's Opus Foundation programs. And, not only does the foundation donate refurbished instruments, but it also pays for repairs for instruments that schools already have. (For example, buying a new mouthpiece for a trumpet or purchasing a new case for a violin.) The foundation tries to get every possible note out of the instruments. But, if it receives an instrument that cannot be refurbished and given to a school because of its poor condition, it is sold on an
eBay charity site
and the resulting funds are used to purchase new instruments. All proceeds from auctioned items support instrumental music education. Earlier this year, in collaboration with The Mr. Holland's Opus Foundation,
Eddie Van Halen
donated 75 guitars to
Los Angeles
-area schools. Schools from Alabama to Wisconsin and many points in between have benefited since the inception of the foundation. Here is how you can donate an instrument: Mr. Holland's Opus Foundation accepts donations of gently used band and orchestral instruments. The foundation cannot accept pianos, organs or accordions. To donate, send your well-packaged instrument to 4370 Tujunga Ave., Ste. 330, Studio City, CA 91604. Include your name, address, phone number and email address inside the package. A tax letter will be sent within eight weeks of receiving the instrument. The foundation also likes to know the history of the instrument and why you decided to donate it, so you can include that information as well, or send them an email.
If you have any questions, please give them at 818.762.4328, email Natalia@mnhopus.org or visit mhopus.org.